Thornbury and District Townswomen's Guild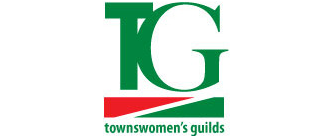 How to Contact Thornbury and District Townswomen's Guild
Meetings are held on the 2nd Wednesday of the month at 7.30pm in the Life Skills Room at Turnberrie's Community Centre.
If you are interested in joining the Townswomen's Guild please contact the Chairman Pat Denney for more information at: or on 01454 614232.
For more information about the Townswomen's Guild nationally, click here to visit www.the-tg.com


About Thornbury and District Townswomen's Guild
The primary objective of the Townswomen's Guild movement is 'to advance the education of women irrespective of race, creed and party so as to enable them to make the best contribution towards the common good'.
Groups of women of all ages meet monthly to exchange ideas, learn new skills, raise money for local and international charities and generally have fun!
Townswomen's Guilds grew out of the Women's Social and Political Union or suffragist movement which we in Thornbury Guild commemorate by sometimes turning out in boaters, most recently at the Thornbury Carnival.
Over its 80 year history the Townswomen's Guild movement has consistently fought for the advancement of women's rights.
Thornbury and District Townswomen's Guild celebrated its 50th Birthday in 2009. It meets at Turnberrie's Community Centre on the second Wednesday in the month when there is a short business meeting followed by a speaker or entertainment.
Members run special interest groups for Arts and Crafts, Music, Books, and supporting sick members.
We have been delighted to welcome new members recently, and look forward to welcoming many more in the coming months.
The annual subscription costs £33.


Our Latest Meeting
Chairman, Pat Denney, welcomed members and visitors to the March meeting held at Turnberries. A thank you letter for the generous donation made at the last meeting had been received from the Jessie May Trust; the Treasurer reminded everyone that subscriptions are now due and there was a brief report on the recent Federation meetings. Names were taken for the next lunch club get-together and the Federation outing to Worcester. After the short business meeting the Annual General Meeting took place. The Minutes of the 2017 AGM and the Standing Orders, along with the audited accounts, were available for those who wished to read them. The year's activities were reported on by the Secretary, Treasurer and Chairman, and leaders of the various groups. The competition cup was awarded jointly to Jeanette Harris and Jan Ashforth. The Officers and Committee remain the same.
After the raffle (prize winners included Dot Culverhouse, Jo Andow and Dorothy Watts) tea and coffee was served and members then took part in a Beetle Drive, which was most entertaining.
Next month's meeting is on Wednesday 11th April. Emma Britton from Radio Bristol is the speaker and the title of her talk is "How I became a Broadcaster". As always, visitors welcome. The competition is for a Souvenir of Bristol.






Forthcoming events
Wednesday 11th April 2018
Wednesday 9th May 2018