Thornbury and District Townswomen's Guild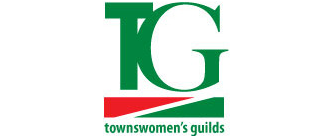 How to Contact Thornbury and District Townswomen's Guild
Meetings are held on the 2nd Wednesday of the month at 7.30pm in the Life Skills Room at Turnberrie's Community Centre.
If you are interested in joining the Townswomen's Guild please contact the Chairman Pat Denney for more information at: or on 01454 614232.
For more information about the Townswomen's Guild nationally, click here to visit www.the-tg.com


About Thornbury and District Townswomen's Guild
The primary objective of the Townswomen's Guild movement is 'to advance the education of women irrespective of race, creed and party so as to enable them to make the best contribution towards the common good'.
Groups of women of all ages meet monthly to exchange ideas, learn new skills, raise money for local and international charities and generally have fun!
Townswomen's Guilds grew out of the Women's Social and Political Union or suffragist movement which we in Thornbury Guild commemorate by sometimes turning out in boaters, most recently at the Thornbury Carnival.
Over its 80 year history the Townswomen's Guild movement has consistently fought for the advancement of women's rights.
Thornbury and District Townswomen's Guild celebrated its 50th Birthday in 2009. It meets at Turnberrie's Community Centre on the second Wednesday in the month when there is a short business meeting followed by a speaker or entertainment.
Members run special interest groups for Arts and Crafts, Music, Books, and supporting sick members.
We have been delighted to welcome new members recently, and look forward to welcoming many more in the coming months.
The annual subscription costs £33.


Our Latest Meeting
Chairman, Pat Denney, warmly welcomed members and visitors to the April meeting of Thornbury Guild held at Turnberries and, just for interest, reminded everyone that Townswomen's Guilds grew out of the Suffragist movement and next year will celebrate the 90th anniversary. With this in mind, there is to be a special edition of the diary for 2019.
There was a short business meeting, after which there was a final opportunity to sign up for the Federation outing to Worcester on 15 May. It was agreed that because of continuing inclement weather, there will be no walking group until further notice.
Emma Britton is the current presenter of Radio Bristol's Breakfast Show and she introduced her talk as "my somewhat unusual journey into broadcasting". Emma confessed that she is not a journalist and spent the first 10 years or so of her working life in a variety of jobs, including becoming a fitness instructor for those of larger proportions. An invitation for a regular slot to talk about this on Radio Somerset resulted in her becoming a broadcasting assistant at that radio station and subsequently the job she now has on Radio Bristol.
As well as Bristol, BBC Radio Bristol covers Bath, North East Somerset and South Gloucester and the breakfast show aims to be a mix of news, travel, weather and sport. With a good sense of humour, Emma talked about the highs and lows of the job, the inspirational people she meets, as well as some of the more embarrassing things that have happened to her in the course of her work.
Her delightful and engaging personality made for a hugely interesting and entertaining talk. In her vote of thanks Ros Smith said that Emma had brightened up a really horrid day, a sentiment which the whole audience agreed.
After tea, coffee and cakes, Jan Ashforth, Barbara Horgan and Jo Andow were among raffle prize winners, and Pat Denney won the competition for a Bristol souvenir. Next month's meeting is on 9 May when the title of Christine Cole's talk is "From Bluestocking to Graduate". The competition is for a memory of schooldays and there will be a sales table for books.






Forthcoming events
Wednesday 9th May 2018