Thornbury and District Townswomen's Guild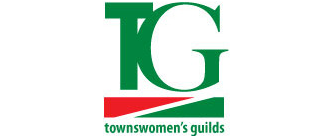 How to Contact Thornbury and District Townswomen's Guild
Meetings are held on the 2nd Wednesday of the month at 7.30pm in the Life Skills Room at Turnberrie's Community Centre.
If you are interested in joining the Townswomen's Guild please contact the Secretary Pat Denney for more information at: or on 01454 614232.
For more information about the Townswomen's Guild nationally, click here to visit www.the-tg.com


About Thornbury and District Townswomen's Guild
The primary objective of the Townswomen's Guild movement is 'to advance the education of women irrespective of race, creed and party so as to enable them to make the best contribution towards the common good'.
Groups of women of all ages meet monthly to exchange ideas, learn new skills, raise money for local and international charities and generally have fun!
Townswomen's Guilds grew out of the Women's Social and Political Union or suffragist movement which we in Thornbury Guild commemorate by sometimes turning out in boaters, most recently at the Thornbury Carnival.
Over its 80 year history the Townswomen's Guild movement has consistently fought for the advancement of women's rights.
Thornbury and District Townswomen's Guild celebrated its 50th Birthday in 2009. It meets at Turnberrie's Community Centre on the second Wednesday in the month when there is a short business meeting followed by a speaker or entertainment.
Members run special interest groups for Arts and Crafts, Music, Books, and supporting sick members.
We have been delighted to welcome new members recently, and look forward to welcoming many more in the coming months.
The annual subscription costs £33.