Thornbury in Bloom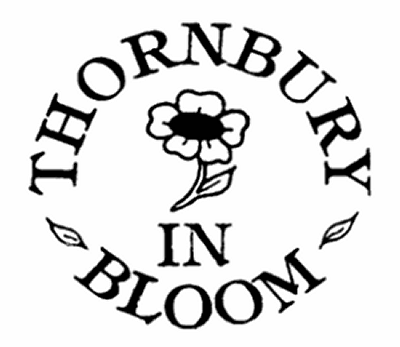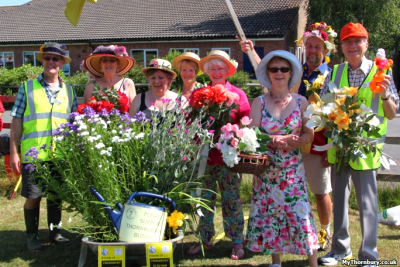 How to contact Thornbury in Bloom
For more information, visit www.thornburyinbloom.co.uk or contact us via Twitter #thinbloom or www.facebook.com/thornburyinbloom.
To enter your home/shop in the Thornbury in Bloom competition, please collect an entry form from Thornbury Garden Shop or T & J Owen's Florist during the Spring.
If you'd like to receive the Thornbury In Bloom newsletter by email, or to join the committee, send your email address to:


Latest News
Dear All,
Firstly we hope you are all safe and well.
Apologies for the lack of communication over the last few months - it has all been rather hectic and uncertain about what we can and can't do.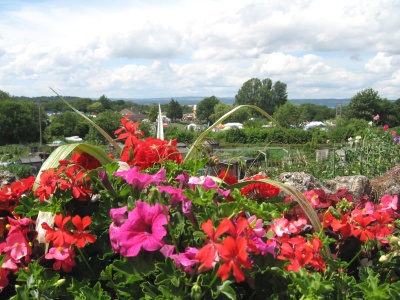 Obviously we have not been able to carry out many of our fund-raising activities, which we normally do in the early part of the year, and many of our commercial sponsors are going to be understandably looking carefully about paying donations to sponsor displays.
The Town Council are not going to be doing any watering this year so we are unable to hang up any of our baskets and the Town Council have sold theirs off to private purchasers.
Luckily the national In Bloom competition was called off this year so we are not the only ones in the same boat! However Thornbury In Bloom is not dead!
Despite lack of funds and also taking into account many of our workers are over 70, we still aim to brighten up the town with flowers - some displays are already planted and some more will be done.
If anyone could help with watering containers in the High Street/ Gillingstool, Pullins Green/Castle Street and surrounding areas we would be very grateful for some help. Please get in touch.
Finally with so many people busy gardening over the last few weeks we hope to still hold the private gardens competition and we will be getting entry forms into circulation as soon as possible.
We may not have such a perfect town as usual this year but hopefully we will still have a town full of flowers of which we can all be proud!
Best wishes,
Sue and the TiB Team


Thank You!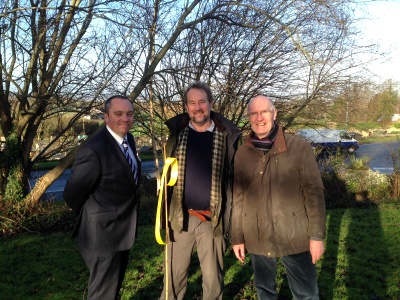 Thornbury in Bloom have been awarded a GOLD medal in the Champion of Champions class in the South West and then we were awarded the overall trophy for being the best Gold making us the official 2019 Champion of Champions in the South West!
This result reflects the enormous contribution made by so many different people and groups over the year. Thank-you to you all and the result, which is for the whole town, represents an acknowledgement of how our community is really outstanding.
Looking forward we all need to consider the future of In Bloom in Thornbury as many of our members are growing older. We really need more volunteers to ensure this great heritage of success can continue. Please get in touch if you think you can help!
With thanks again to all,
The Thornbury In Bloom Team


About Thornbury in Bloom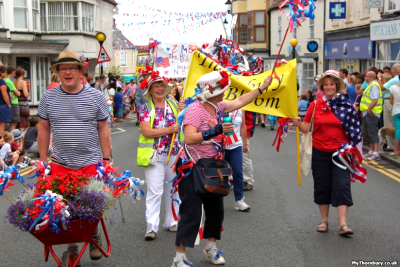 We all enjoy the floral displays that brighten up Thornbury each Summer. Imaginative floral creations welcome us as we enter the town, and hanging baskets and tubs create colourful splashes throughout the town centre.
For this we have to thank the Thornbury in Bloom Committee - a group of volunteers who raise money each year to fund the displays, and work hard to plant up the various containers.
Their efforts make Thornbury an attractive place for locals and visitors.
Thornbury's green-fingered experts are closely involved; Jean Owen from J&T Owen florists decorates the Parish Pump as well as other containers throughout Thornbury, and Sue Aitken from Thornbury Garden Shop fills upturned putchers - these used to be used for catching fish on the River Severn and provide a visual link with Thornbury's heritage.
You'll find the putchers around Rock Street, the allotments and at Thornbury Garden Shop.
It's not just those of us who live locally who appreciate the effort and skill that goes into creating the floral displays. The Thornbury in Bloom committee enters the Britain in Bloom competition, and regularly wins awards.
Prizes are awarded locally to businesses: pubs, shops and even industrial units take part.
There are also local prizes for private gardens, and everyone is encouraged to take part. There are certificates and garden vouchers to be won!
Each Spring the Thornbury in Bloom committee holds a Thornbury in Bloom Day, with plant stalls and collections, culminating with an evening event, which in the past has involved presentations by Chelsea Gold Medal winners such as Jekka McVicar and Leyhill Prison.