Thornbury Women's Institute
Next event
Tuesday 17th December 2019
7.30pm: Thornbury WI: Party Night
Thornbury Methodist Church Hall
7.30-9.30pm
'In House' Party Night

---
Get In Touch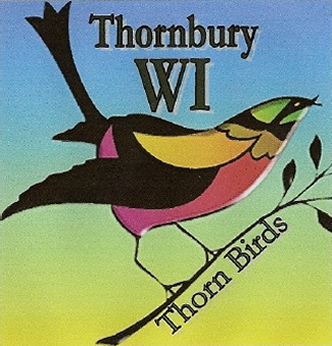 The WI promises to provide all kinds of opportunities for all kinds of women and is looking for new members.
Anyone interested in joining the WI can contact Gill Blackborough (President) on 01454 412945 or 07866 580608 or by email: , or Carole Williams (Secretary) on 01454 417770 or by email:
We meet at The Methodist Church Hall at 7.30 on the third Tuesday of every month (apart from August) from 7.30–9.30pm - see the calendar below for this year's programme.
Membership for 2019 is £42. Guests are welcome at £3 per meeting.


Who We Are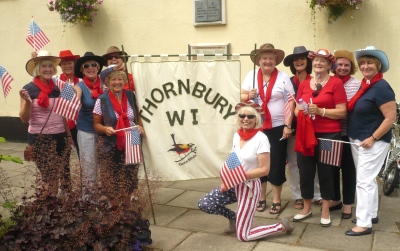 Thornbury WI was re-formed in 2010, since then the "Thorn Birds" have evolved into a friendly sociable group of women of all ages.
We offer social and educational events throughout the year, both locally and as part of the Avon Federation.
Apart from our monthly meetings, members have the opportunity of taking part in outings, supper clubs, knock-out skittles, walking and darts.
We also support local and community events and have a nominated charity each year.


Latest Meeting
Gill Blackborough, our President welcomed everyone to our 9th birthday meeting. We are a very active group with many trips scheduled for the year, including Calendar Girls at the Hippodrome, a quiz night and Oxford for the Christmas Market. We have something for everyone.
Margaret Powell introduced Sarah Harris, our speaker for the evening. Her talk was entitled Marie Antoinette's Guide to Farming. She explained her only similarity to Marie Antoinette was that they both went into farming blindly with plenty of money and not much sense. Whilst living in a small bungalow near Weston-super-Mare, the farmer next door mentioned to her husband Harris he had a field or two to sell. Harris said "why not" and ended up buying a couple of fields, a very old barn with a rusty roof and half an orchard. The family were now landowners of 12½ acres, but the grass needed to be kept down so "why not buy some sheep". The buying of sheep was another hilarious tale which ended up with a flock of very unruly and overweight ewes. If buying the sheep was a challenge the buying of a small ram lamb was even more problematic and she had us in stitches. However, the little chap did his duty and many new lambs arrived. The family then got bantams, and chickens, and they were all kept amused by a very randy cockerel which they named Barry White. Sarah loved the orchard where she developed a heritage orchard with many rare breed trees. As the years rolled by, the children grew up, Harris no longer had his job Sarah received a small legacy from her parents, so they rented a small shop in Clevedon. 11 years later they can still be found in their much larger wool shop in Clevedon by the pier, where they are very happy being small time shopkeepers with Sarah giving talks to sometimes small groups and sometimes very large and prestigious groups.
Margaret thanked Sarah for a brilliant talk. We ended the evening with refreshments, including a birthday cake.
We are a very friendly group so please come along and join us. We meet on the third Tuesday of every month at the Methodist Church Hall in Thornbury at 7.30 pm.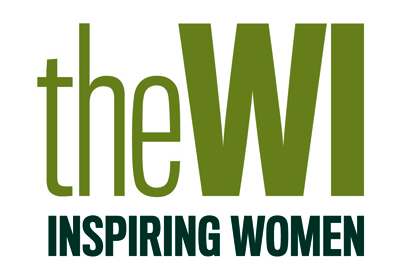 Find Out More
Visit the Thornbirds website for local information, and for more information about the Women's Institute nationally, click here to visit www.thewi.org.uk
Check out our Twitter feed for our latest news: www.twitter.com/thornburywi
To read about the Avon Federation of Women's Institutes, see www.avonfwi.org.uk






Forthcoming events
Tuesday 17th December 2019