Thornbury Women's Institute
Get In Touch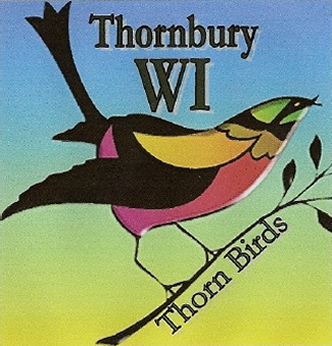 The WI promises to provide all kinds of opportunities for all kinds of women and is looking for new members.
Anyone interested in joining the WI can contact Gill Blackborough (President) on 01454 412945 or 07866 580608 or by email: , or Carole Williams (Secretary) on 01454 417770 or by email:
We meet at The Methodist Church Hall at 7.30 on the third Tuesday of every month (apart from August) from 7.30–9.30pm - see the calendar below for this year's programme.
Membership for 2019 is £42. Guests are welcome at £3 per meeting.


Who We Are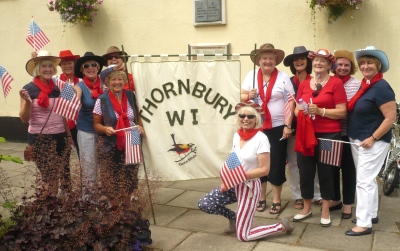 Thornbury WI was re-formed in 2010, since then the "Thorn Birds" have evolved into a friendly sociable group of women of all ages.
We offer social and educational events throughout the year, both locally and as part of the Avon Federation.
Apart from our monthly meetings, members have the opportunity of taking part in outings, supper clubs, knock-out skittles, walking and darts.
We also support local and community events and have a nominated charity each year.


Latest Meeting
Margaret Powell welcomed everyone to our monthly meeting. As this was our Christmas meeting, we had an American Supper style evening, with wine and soft drinks available. Everyone excelled themselves with the food they brought, and the tables were beautifully decorated with bright red table clothes and vases of flowers. Our entertainment for the evening was the Ukelele Jam, who were in fine voice, and everyone had a great time, singing along to well remembered tunes.
We have enjoyed many excellent trips lately, including a trip to The Millenium Centre & Welsh Assembly in Cardiff, a dance afternoon at Timsbury, John Lewis Shopping Experience, a trip to Oxford Christmas Market, and a lovely Carol Service at St.Helen's, Alveston. To finish off an excellent year on 20th December there will be our Christmas meal at the Italian Restaurant at Alveston House.
We are a very friendly group, and meet on the third Tuesday of every month at the Methodist Church Hall in Thornbury at 7.30pm. If you would like to join us you would be made very welcome by our meet and greet ladies.
In the meantime have a Very Merry Christmas, and a Happy and Prosperous New Year.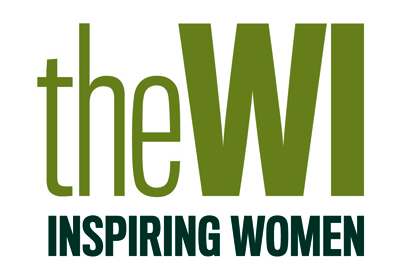 Find Out More
Visit the Thornbirds website for local information, and for more information about the Women's Institute nationally, click here to visit www.thewi.org.uk
Check out our Twitter feed for our latest news: www.twitter.com/thornburywi
To read about the Avon Federation of Women's Institutes, see www.avonfwi.org.uk