Thornbury Women's Institute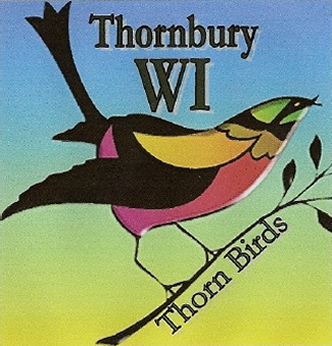 Get In Touch
The WI is looking for new members and promises to provide all kinds of opportunities for all kinds of women.
Anyone interested in joining the WI can contact Julie Wootton (Secretary) Tel: 01454 411600, or email:
We welcome guests and meet at The Methodist Church Hall at 7.30 on the third Tuesday of every month (apart from August) from 7.30–9.30pm at Thornbury Methodist Hall - see the calendar below for this year's programme.
Annual membership is £41 for 2018. Guests are welcome at £3 per meeting.


Latest Meeting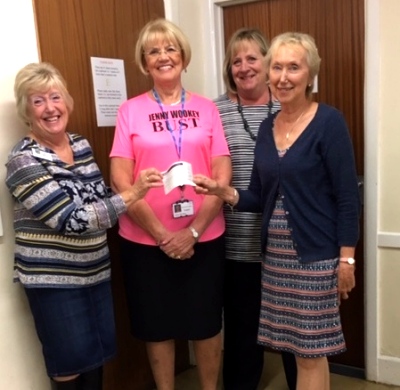 At Thornbury WI Sue Horsfall, President, welcomed 39 members and 2 guests to our AGM. Jenny Wookey the representative from BUST was very pleased to receive our cheque for £656.10, and thanked everyone for their hard work.
The members enjoyed refreshments and were informed of upcoming events. The next darts meeting is arranged for 29th October and Home Skills and Garden Day is on 26th November. We have our Christmas Party to look forward to on 6th December. There will be a Carol Service locally on 13th December and a Carol service at St.Mary Redcliffe in Bristol on 17th December.
AGM business was carried out and Gill Blackborough has been appointed the new President. Sue Horsfall was thanked for all her hard work over the last three years.
Our meetings are held on the third Tuesday of every Month at the Methodist Church Hall at 7.30pm. All newcomers are welcome, so please come along and give us a try.
The photo from left to right – Sue Horsfall, President of the WI, Jenny Wookey receiving a cheque for £656.10 for BUST, Jackie Gower and Gill Blackborough, Treasurer.


Who We Are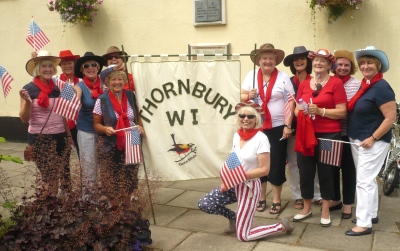 Thornbury WI was re-formed in 2010, since then the "Thorn Birds" have evolved into a friendly sociable group of women of all ages.
We offer social and educational events throughout the year, both locally and as part of the Avon Federation.
Apart from our monthly meetings, members have the opportunity of taking part in outings, supper clubs, knock-out skittles, walking and darts.
We also support local and community events and have a nominated charity each year.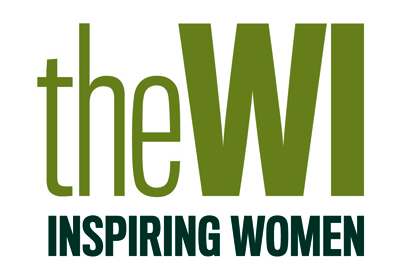 Find Out More
Visit the Thornbirds website for local information, and for more information about the Women's Institute nationally, click here to visit www.thewi.org.uk
Check out our Twitter feed for our latest news: www.twitter.com/thornburywi
To read about the Avon Federation of Women's Institutes, see click here to visit www.avonfwi.org.uk