Thornbury Carnival

Thornbury Carnival – June 2021 Update
We would like to confirm that we have considered trying to move the event to later this year, but we are not able to do so. We will now take some time to recover from this year's efforts, learn from the experience and get ready to go again for 2022. If you would like to get involved please do message us!
Thank you everyone who has got in touch to support us. In particular we would like to thank all of the suppliers and acts who have been incredibly understanding - it is greatly appreciated and has ensured we can plan for next year. Their support is particularly generous given the challenges we know some have experienced over the last year.
Wherever you are and what ever you are doing over the summer, if there is a community event going on somewhere you can support, please do so. It takes huge amounts of voluntary time and often some significant financial risk to put an event on, and this year more than most, we can all help contribute to making those efforts worthwhile.
Stay Safe and we look forward to seeing you again in 2022!
Thornbury Carnival Committee


Click here to visit www.thornburycarnival.co.uk.
Click here to find the Carnival on facebook.
Click here to see photos of previous Carnivals.
Thornbury's Carnival is a much-loved community event and one of the social highlights of Thornbury's summer calendar, regularly attracting over 8,000 visitors.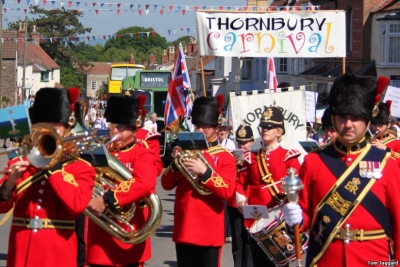 The Carnival is organised and delivered by a small committee of volunteers working on a not-for-profit basis, with any surplus donated to local charities and support groups.
11am* Parade along Castle Street and High Street
12 noon Access to Mundy Fields (with pre-purchased ticket or pay on the gate)
12.15pm* Main stage entertainment begins
6.30pm* Headline act
8pm*: Mundy Field entertainment ends
*Times are approximate
The Parade usually features marching bands, adult and child walking/dancing groups, American cars, vintage cars, military vehicles, tractors and for the last two years we've had a traction engine and horses.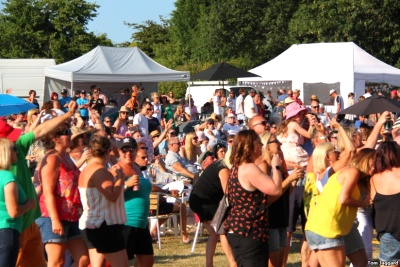 Once the Parade is over, the Carnival moves to Mundy Fields where activities run throughout the afternoon and early evening including a main stage, an arena, a fun fair, Weston donkeys, free children's activities, a variety of stalls, a selection of food traders and two fully licenced bars. There really is something for all the family!
Each year the Carnival has a different theme and visitors are encouraged to participate and dress accordingly.
Please note, entertainments are subject to change and a full programme will be published on the website or facebook page during the week prior to the Carnival.