Thornbury Carnival
Next event
Friday 5th July 2024
Thornbury Carnival Weekend
Mundy Playing Fields
2024's event will take place over the weekend commencing Friday 5th July, so make sure you save the date!

---

Thornbury's Carnival is a much-loved community event and one of the social highlights of Thornbury's summer calendar, regularly attracting 4,000-5,000 visitors.
It is held on the first Saturday in July.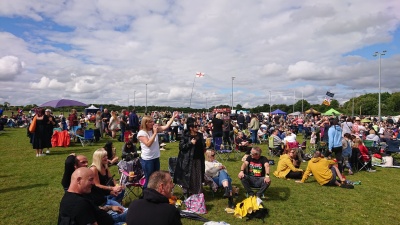 Thornbury Carnival is open to everyone, and designed to appeal to all interests and ages.
It provides an opportunity for local charities to raise funds, and for businesses and organisations to promote their interests.
The Carnival is organised and delivered by a small committee of volunteers working on a not-for-profit basis.
Click here to visit www.thornburycarnival.co.uk.
Click here to find the Carnival on facebook.
Click here for the Carnival's Instagram posts.
Click here to see photos of previous Carnivals.
For enquiries, please contact:
Photographs on this page are kindly supplied by RichMcD Photography and Carriad EH Photography.


CROWDS FLOCK TO THE MUNDY PLAYING FIELDS FOR THORNBURY CARNIVAL 2023!
Around 4,500 people from Thornbury and beyond descended on the Mundy Playing Fields on Friday 30th June and Saturday 1st July to enjoy Thornbury Carnival 2023.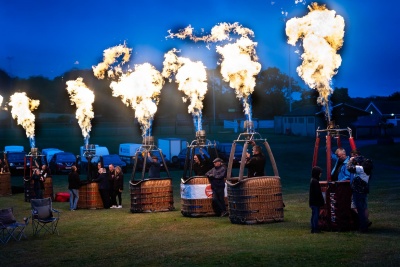 The Carnival weekend kicked off on the Friday evening with 'Swing in the Park' and although the conditions were damp and breezy, revellers still enjoyed the sunshine sounds of Panache Steel Band and bopped away to Thornbury Swing Band. Regrettably, the planned balloon ascent was not able to take place, however, a number of balloonists attended and participated by flashing their burners 25 times before going on to light them in time to a piece of music as a poignant tribute to the young balloon pilot, Peter Gregory, who recently passed away in a tragic ballooning accident.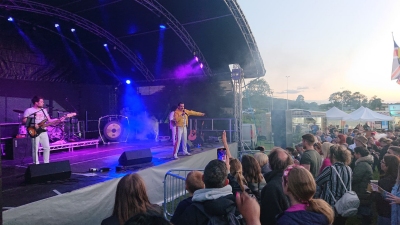 The weather improved dramatically for 'The Main Event' on Saturday, just in time to welcome thousands of locals to the Mundy Playing Fields. The event began at 11am with a local community Variety Show featuring performers from NAPA, TMTG (and Juniors), BALPA, and McClennan Irish Dance Academy. The main stage entertainment continued until past 11pm with tribute acts including Elton John and Kylie. There was a surprise set from local up and coming DJ KitKat and DJ Bowl which got the crowd on their feet and jumping, ready for the headline act, Hairforce 5, who performed an amazing, high energy set of '80s rock favourites.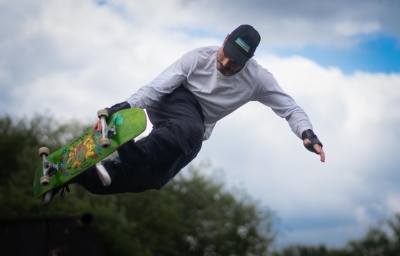 The Show 'n' Shine event was the largest to date with approximately 80 vehicles shown. The variety of vehicles was extensive with high value sports cars, American classics, Minis, and a whole range of British cars from our respective youth, and a good showing from the local Electric Vehicle club. There were numerous stalls from traders from Thornbury and the surrounding area, a funfair, a licenced bar and food concessions, and plenty of children's entertainment including face painting, mascots, and balloon modelling. Krunch, working with Phase and JIGSAW, returned to support the event for a second year; their ramp, skateboarders and BMX riders were a real hit with children watching the stunts and learning some for themselves. A graffiti artist was also in attendance and his art will feature in future years.
Liam Williams, Chair of Thornbury Carnival's volunteer committee said: "It was a fantastic weekend! The committee work hard all year round to organise the event but seeing so many happy faces and people enjoying themselves, made all the time and effort worthwhile. We really appreciated all the lovely comments and feedback we received over the weekend and afterwards, and we'd like to say a huge 'Thank You' to everyone who supported us to make the event happen!"
Next year's event will take place over the weekend commencing Friday 5th July so make sure you save the date!


Join the Team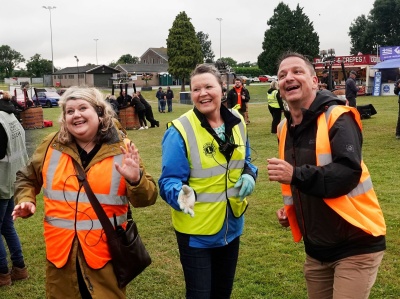 Thornbury Carnival is organised by the Thornbury Carnival Community Interest Company (C.I.C.), registered at Companies House, Reg. No: 08472025
Thornbury Carnival C.I.C. is an independent, voluntary organisation not associated with any other Club, Association or Local Authority and has 3rd Party Liability Insurance.
If you would like to join the committee in any capacity and help plan the next Thornbury Carnival, please make contact as soon as possible.
There are lots of ways to get involved, many of which do not require Committee work, and can be done in small groups and spread throughout the year.
No experience is necessary, just a friendly approach, resourcefulness and reliability.
Want to know more? Email .


How to find the Carnival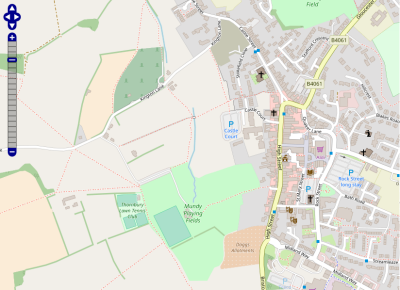 The entrance to the Mundy Playing fields is at the end of The Close, next to Star Legal solicitors on the High Street.
Click here for a zoomable map.
Access via Kington Lane is for stalls /entertainers /attractions only.