Thornbury Round Table

Links
Visit us at:
https://www.facebook.com/ThornburyRT647/
To contact Thornbury Round Table,


Round Table – the more you put in the more you get out
Thornbury Round Table is made up of a group of guys under 45 who participate in a wide variety of activities and charity fundraising events.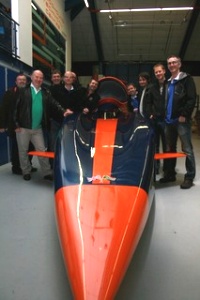 Our table provides the opportunity to do things you might not normally get a chance to do, while also offering a charitable reason to have a pint.
Members of Thornbury Round Table come from Thornbury and the surrounding area, including Alveston and Berkeley, and meet twice a month on a Wednesday night, generally starting at the Wheatsheaf Pub.
Local events that we have undertaken include a visit to the Bloodhound land speed record facility, a tour of the local ambulance service hazardous area response team and a trip to the Houses of Parliament.
We also participate in Area and National events, for example a team of us are off to the Round Table National Sporting Weekend in September! 
Have a look at our web-page to get a feel for where we have been and what we are up to: www.thornbury.roundtable.co.uk


Being Part of Our Community
In addition to making friends and enjoying the social side, we also aim to put something back into our community.
Each year we help Santa pay an advance visit to local children and raise money for local charities and good causes. 
This is one of the highlights in the calendar for Tablers who get to put something back into their community. 
It is always rewarding, even in the driving rain, and the beer at the end of a round is always welcome!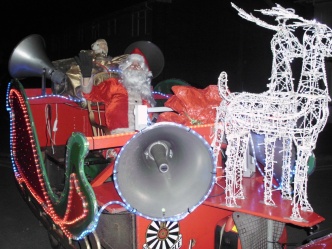 We also organise and run the main fireworks event held at Mundy Playing Fields in Thornbury every year, which includes two displays, a large bonfire, a funfair and on site entertainment from a local radio station.
Our business meetings to agree where to donate money raised through these and other events are held quarterly at The Ship. Our most recent donation was to the memorial fund for the late Reverend Stoddart.


Employers and Round Table
Round Table is also a good way of settling employees into new areas if they move with their job – there's always a local table and a group of 'like minded' friends to help you and your family settle in.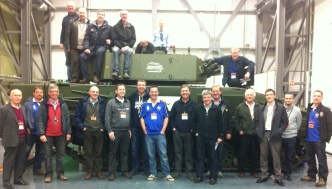 Most of the current members are people who have moved to Thornbury and looked for a way to build new friendships.
Table also offers an opportunity to meet up with people if you are working away from home and want some an opportunity to escape the hotel!
Many employers see the significant benefits from having employees in Round Table.
Various business and life skills can be developed and honed through the numerous 'jobs' which can be held at local, area or national Table level.
Table Chairmen learn to motivate and encourage their Table in the same way a manager would run their team.
And if you really get into it, area chairmen often have to run meetings with over 100 people, which develops confidence and the ability to address large groups - especially as Tablers don't sit there quietly!


The bigger picture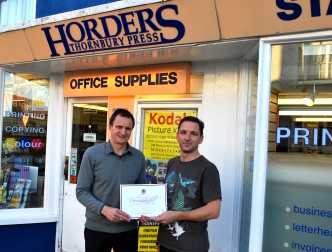 There are over 700 Round Tables grouped into 50 Areas covering Great Britain and Ireland.
Round Table is also represented in over 100 countries around the World.
The great strength and appeal lies in that fact that Tables are local organisations with a global reach.
This was demonstrated when the 2004 Tsunami struck India and Sri Lanka where there are several Round Tables; across the UK, local Tables immediately set about helping raise money and Round Table UK sent nearly £300,000, with the first money arriving shortly after the disaster.
Similarly money is raised to support national charities, with £150,000 donated to the 2011 Children in Need campaign, and locally we donated to a Table seeking support for its community following floods.