Thornbury Christmas Lights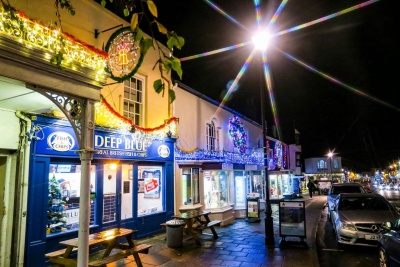 How to contact Thornbury Christmas Lights Association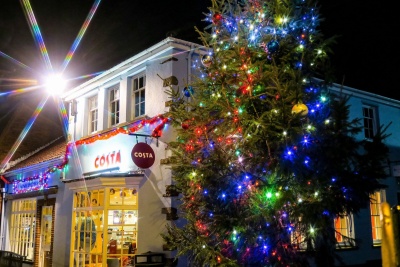 The best way to contact us at TCLA about anything relating to the work we do or how to get involved, please contact us at or via our social media pages on Facebook or Instagram.
If not, please contact us using the details below.
Chair: Brian Roberts Tel: 01454 822626
Secretary: Gill Dunkley, Tel: 01454 281801 or email:
Publicity: Emma Jane Higgins, Tel: 07703 410884 or e-mail:
Vice-Chair: Rex Davis Tel: 07934 560207
Treasurer: Fred Macey, 39 Squires Leaze, Thornbury, BS35 1TB Tel: 01454 418827
The photographs on this page are kindly supplied by RichMcD Photography.


How to support TCLA
Each one of the displays that TCLA display is made from scratch by our brilliant band of volunteers. We erect, service, maintain, take down and store the displays over the off-season and lovingly renew as required.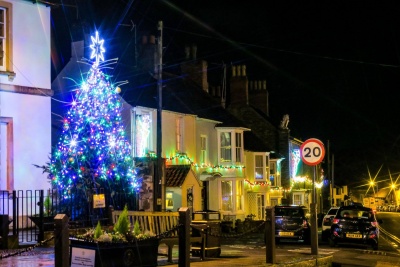 Without the volunteers of the Thornbury Christmas Lights Association this simply would not happen.
We do realise that a number of TCLA supporters are unable to offer any practical help with the lighting displays, but we are grateful to all and value your moral support. As a volunteer organisation we are funded by the support of the community.
To make a one-off donation please send a cheque direct to our Treasurer, Fred Macey or put your donation in one of the many collection boxes that can be found in many of the shops in Thornbury, who kindly support us.


History of TCLA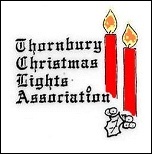 Thornbury Christmas Lights Association was formed in 1991. Historically, Christmas lights displays had been provided since the 1960s by the then Thornbury Chamber of Trade.
When that body decided that it was no longer able to organise the annual High Street display, a group of volunteers came together to seek to rescue and continue what had already become a firm Thornbury tradition.
Over thirty years later TCLA is still run by volunteers with a number of the originals still among the ranks. Sadly, some are no longer with us, including Terry Press who worked tirelessly to keep the town's Christmas lamps alight and chaired the association until his untimely death in 2007.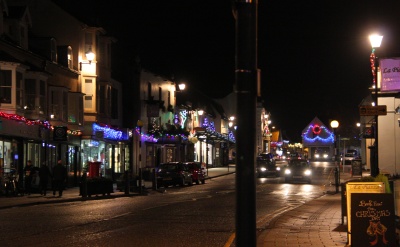 Throughout its history TCLA has continued to improve and extend the displays and the cooperation of the St Mary Centre management has ensured full coverage of the town. We have faced many challenges over the years, most recently in the face of the pandemic and restrictions on how we can run.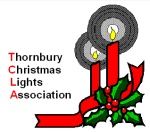 Although very much independent, the association could not carry on its work without the support of both Thornbury Town and South Gloucestershire Councils and also the many businesses, organisations and individuals who help in so many ways.
In 2013 local film-maker Catherine Dunn made a short film about our story - click here to see it on YouTube.