Offers and competitions
Competitions
This month on MyThornbury there's a chance to win a massage at The Thornbury Clinic.


Special offers for MyThornbury readers
Every now and then, advertisers on MyThornbury run special offers. To save you hunting around, we've gathered them all one page for you to pick and choose your favourite deal.
Stoptober at Thornbury Chiropractic Clinic - Give Up Smoking Offer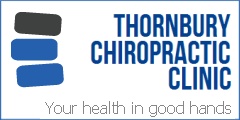 Do you want to quit smoking for life? Do you need support with withdrawal symptoms? Chinese acupuncture is used extensively to help with withdrawal from drugs and works very well with tobacco withdrawal.
The first stage is to come in for a FREE initial consultation with Dave Sanders Lic Ac. M.B.Ac.C. If suitable, a course of four treatments can be arranged over two weeks for the total cost of £120 (£10.00 OFF the usual price of £130.00). The treatment involves the use of ear acupuncture points, and ear studs that are retained between treatments.
For more information visit www.thornburychiropractic.co.uk or to book an appointment please contact the Clinic on 01454 418259 or email .
Your Chance To Try Acupuncture and Help St Peter's Hospice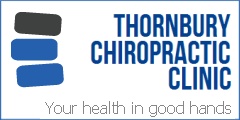 For the week beginning 18th November, our Acupuncturist, David Sanders will be donating £10.00 from each treatment to St Peter's Hospice. If you are thinking of trying Acupuncture and would also like to help this worthy charity, why not book in?
Traditional acupuncture is an ancient system of medicine that has been effectively used over several thousand years and has its origins in China and other Eastern countries.
From Chinese philosophy, health is dependent on the body's motivating energy, known as Chi or Qi - flowing through the body in a smooth and balanced way. When this vital energy becomes unbalanced, illness may result. The acupuncturist aims to bring harmony and balance back to the client's Chi. As this happens, the client's symptoms and overall health will improve. Chinese Acupuncture treats the person individually, looking at life patterns etc. rather than treating symptoms in isolation. This makes it a system of healing that treats holistically and can work on many levels, from the physical to the psyche.
David Sanders qualified and started practising Acupuncture full time in 1992, then took a further two year training course in Integrated Chinese Acupuncture and completed courses in ear and sports injury acupuncture.
David is a member of the British Acupuncture Council and his treatments include all types of sports injuries, post operative care and pain management. He offers free initial consultations to ascertain suitability for acupuncture treatments. For more information, visit www.thornburychiropractic.co.uk or www.sanders-acupuncture.co.uk.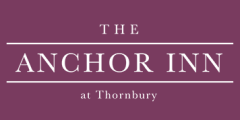 Win a FREE £40 Dining Out Voucher at The Anchor Inn at Thornbury
Pop in to The Anchor at Thornbury, fill in your details on the leaflet on your table and hand it to a team member to put in the free draw post box. The draw will be made at the end of each month and the winner informed by post. You must be over 18 to enter the free prize draw. See our facebook page for details, or visit www.theanchorthornbury.co.uk.
Latest Offers and Breaks at Thornbury Castle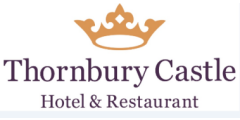 Treat yourself to a night or two of indulgence, with four poster beds, period furnishings and dining experiences fit for royalty at our very own atmospheric Tudor castle.
Visit https://www.thornburycastle.co.uk/special-offers to see current offers.
Thornbury Golf Centre Special Offers


It's not just golf you'll discover at Thornbury Golf Centre - as well as deals to help you enjoy and improve your game, there are regular offers on dining and events, as well as accommodation at the Lodge.
Visit http://www.thornburygc.co.uk/news to see current offers.
£20 Discount at Froggle Parties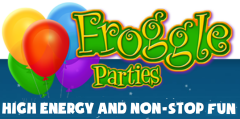 Froggle Parties are the UK's most energy packed children's party provider, offering truly mesmerizing entertainment for any age! With a huge variety of incredible and fun packed packages to choose form, there's something for everyone. To claim your £20 discount, quote "MyThornbury". Click here to find out more about Froggle Parties.
Be a Stately Explorer


Now many of the country's castles and gardens have reopened their gates for the Spring season, Berkeley Castle, Spetchley Park Gardens, Sudeley Castle & Eastnor Castle are joining forces to give their guests an added extra from their visit. The Stately Explorer scheme encourages guests to visit attractions for half the price they would normally pay – having previously purchased one full price ticket at any of the participating venues. Click here to find out more.
Razzamataz Theatre Schools Free Taster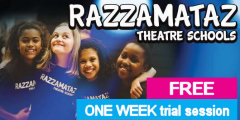 We would like to invite you to a FREE ONE WEEK trial session, limited places! For info or to book a free session, call: Georgia 07809 709003 or email for Yate, and Michaela 07881 440079 or email for Keynsham. Receive a FREE uniform when you enrol in full! We are the ideal place for children aged 3-18 years with an interest in performing to learn Pop Singing, Street Dance, Musical Theatre & Drama! Quote ref Cromhall Media.
Free 30 minute consultation with Bevan Evemy Solicitors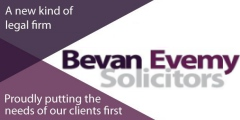 In difficult times, you need legal advice designed to suit your particular circumstances. Bevan Evemy offer a private and confidential consultation with a qualified local solicitor. Choose from a 30 minute face-to-face meeting at one of our offices, or a 15 minute chat by Skype or phone available everywhere. Click here for details.
2 free 1 hour consultations with Red Door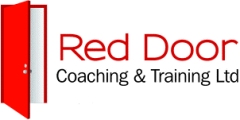 Red Door Coaching and Training are offering 2 free 1 hour consultations on any of the following topics: CV Support - Job Search - Interview Confidence - Career Crossroads - Job Share Best Practice - Business Support - Thinking ahead to Retirement.
The consultations can be done face to face or over the phone, and are available on a first come, first served basis.
Visit reddoorcoachingandtraining.co.uk to contact Red Door and request your consultation.
Free Line Dance Class
Sarah Cleaver at Laughter in Line runs line dance classes at 7.30pm at Iron Acton Parish Hall and Zion Church Hall, Frampton Cotterell. Give the codeword "Grapevine" at the door of your first classs, and enjoy a free second class worth £5.
Visit www.laughterinline.org for more information.
Offers at The Swan Pub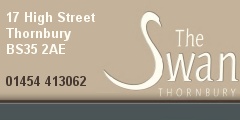 There are new food and drink offers to enjoy each month at The Swan. Click here for full details of current offers and to find out more about The Swan.
Free Star Legal Interview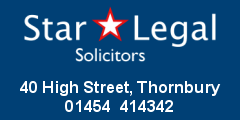 Need legal advice? Please request your free half hour initial interview with Star Legal, who provide a wide range of quality legal services tailored to clients' needs. For more information, visit www.star-legal.co.uk


Special Offers at Specsavers Thornbury


Specsavers Thornbury aim to give you the best value we can. Please click here to view offers currently available. Visit us in store or call 01454 414341 to book an appointment.
£5 off Upholstery Club Joining Fee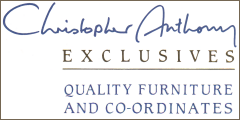 Would you like to learn traditional and contemporary upholstery skills and breathe new life into a favourite piece of furniture? Chris from Christopher Anthony Exclusives is running an Upholstery Club with drop in sessions for you to complete a project under expert supervision. Quote "MyThornbury" for a £5 discount on the £20 joining fee, then pay £5 per hour. Visit the Christopher Anthony Exclusives feature page to find out more.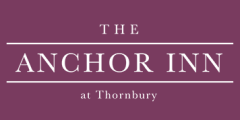 Tuesday Lunch Club at The Anchor Inn at Thornbury
Enjoy two courses for £8.25 from our special Lunch Club menu. See our facebook page for details, or visit www.theanchorthornbury.co.uk.
Vouchers and Rewards for The Anchor Inn at Thornbury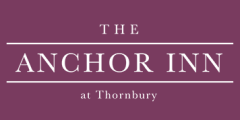 Join The Anchor Inn at Thornbury's Loyalty Club to earn points when you eat at The Anchor and receive vouchers and rewards. Sign up in the pub now to receive your card today! Visit www.theanchorthornbury.co.uk to find out more about The Anchor Inn.