Offers and competitions
Competitions
This month on MyThornbury there's a chance to win a sustainable Hot Chocolate Treat Box from The Severn Weigh.


Special offers for MyThornbury readers
Every now and then, advertisers on MyThornbury run special offers. To save you hunting around, we've gathered them all one page for you to pick and choose your favourite deal.
25% Off Massage at Castle Crafts and Clinic
Castle Crafts and Clinic is a dual-purpose venue, offering both a community run shop selling hand-crafted products as well as several clinic rooms. Visit the shop and claim a huge 25% off a treatment with our new massage therapist, Lauren. Or take her lucky dip and you could receive a one hour treatment for just £5! Pop in and see us at 15 The Plain for details!
Visit https://www.castlecraftsandclinic.co.uk/ to find out more about us.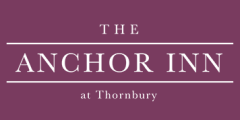 Complimentary Refills at The Anchor Inn at Thornbury
Enjoy a complimentary refill when your order coffee, tea or hot chocolate at The Anchor at Thornbury until the end of August. The Anchor is open every day from 9am, and you're welcome to pop in for coffee and home-made cakes. There's also easy parking and plenty of garden seating.
For more about The Anchor, visit our facebook page or www.theanchorthornbury.co.uk.
Special Offers at Specsavers Thornbury


Specsavers Thornbury aim to give you the best value we can. Please click here to view offers currently available. Visit us in store or call 01454 414341 to book an appointment.
25% Off at Elite Fitness Gym for HM Forces and Veterans
We are now offering a reduced rate for HM Forces and veterans. Join Elite Fitness today with no contract, no joining fee and no extra costs. If you are eligible for this, visit click here and use the coupon code FORCES in your cart before checkout.
Free Trial Lesson at Avive Dance Company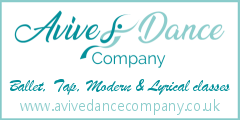 Discover the freedom of movement, creative inspiration and improved physical and social skills offered by dance. Avive Dance Company runs weekly lessons for girls, boys and adults in ballet, tap and modern, as well as classes in lyrical/contemporary, and enthusiastic new additions to the company are always welcome. Visit www.avivedancecompany.co.uk to book your taster class.
Free Star Legal Interview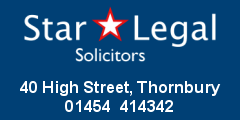 Need legal advice? Please request your free half hour initial interview with Star Legal, who provide a wide range of quality legal services tailored to clients' needs. For more information, visit www.star-legal.co.uk


Offers at The Gables Hotel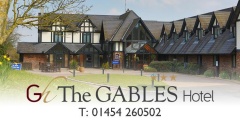 Family owned local favourite The Gables Hotel at Falfield offers a range of offers for dining, leisure breaks, weddings and conferences. Click here to find out more.
To book please email: or call 01454 260502.
Free 30 minute consultation with Bevan Evemy Solicitors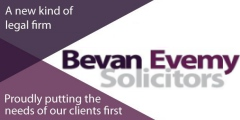 In difficult times, you need legal advice designed to suit your particular circumstances. Bevan Evemy offer a private and confidential consultation with a qualified local solicitor. Choose from a 30 minute face-to-face meeting at one of our offices, or a 15 minute chat by Zoom, Skype or phone available everywhere. We can arrange appointments out of office hours on evenings and selected Saturday mornings if you do not have time during the day.Click here for details.
Razzamataz Summer Schools 10% Discount


During the summer schools 2nd-6th August, children and their teachers will work on various songs, dances and drama pieces, together with learning about theatre skills in general. Being given the chance to perform is paramount to building a child's confidence which is why each and every child will get their chance to shine. Book before 30th June to receive 10% discount! Call Michaela on 07881 440079 or email .
Razzamataz Theatre Schools - Free Taster


Our classes offer: dance, drama, singing, fun challenges, key life skills, education, fitness and fun! We would like to invite you to a FREE taster session! For info or to book, call Michaela on 07881 440079 or email .
Thornbury Golf Centre Special Offers


It's not just golf you'll discover at Thornbury Golf Centre - as well as deals to help you enjoy and improve your game, there are regular offers on dining and events, as well as accommodation at the Lodge.
Visit http://www.thornburygc.co.uk/news to see current offers.
Free Trial Class with Sam Hutchinson Fitness
Sam Hutchinson offers Zumba and Pilates classes as well as aerobics for older adults in Thornbury and Alveston. All sessions have a fun, friendly and relaxed atmosphere, which means you enjoy ourself at the same time as getting a good workout. Click here to subscribe to the mailing list & receive your code to get your first class or week's subscription FREE! (New subscribers only)
£5 off Upholstery Club Joining Fee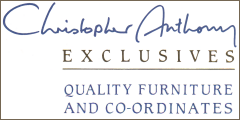 Would you like to learn traditional and contemporary upholstery skills and breathe new life into a favourite piece of furniture? Chris from Christopher Anthony Exclusives is running an Upholstery Club with drop in sessions for you to complete a project under expert supervision. Quote "MyThornbury" for a £5 discount on the £20 joining fee, then pay £5 per hour. Visit the Christopher Anthony Exclusives feature page to find out more.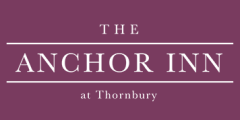 Tuesday Lunch Club at The Anchor Inn at Thornbury
Enjoy two courses for £9.50 from our special Lunch Club menu. See our facebook page for details, or visit www.theanchorthornbury.co.uk.
15% off Spectacles for Thornbury's Independent Businesses


Johnson and Furze Opticians and Optometrists offer independent businesses in Thornbury a 15% discount off the cost of any spectacles.
Call 01454 411760 or visit www.johnsonandfurze.co.uk.
Vouchers and Rewards for The Anchor Inn at Thornbury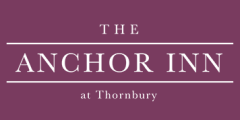 Join The Anchor Inn at Thornbury's Loyalty Club to earn points when you eat at The Anchor and receive vouchers and rewards. Sign up in the pub now to receive your card today! Visit www.theanchorthornbury.co.uk to find out more about The Anchor Inn.