Offers and competitions
Competitions
This month on MyThornbury there's a chance to win a family session at XHeight Adventure Climb.

tickets to The Temperance 7 or Everything's Coming Up Roses
.
Special offers for MyThornbury readers
Every now and then, advertisers on MyThornbury run special offers. To save you hunting around, we've gathered them all one page for you to pick and choose your favourite deal. Anyone agreeing to a design & quotation on the an event day will receive 15% off of kitchen units along with 20% off Siemens appliances & 10% off Neff Appliances.
Harvey's Select Kitchens - up to 20% Off
Harvey's Select Kitchens, based in Tortworth, are hosting professional home economists from Neff (22nd March) and Siemens (23rd March) to cook up fantastic creations using the latest cooking technology on display in their showroom. Anyone agreeing to a design & quotation on the day will receive 15% off of kitchen units along with 20% off Siemens appliances & 10% off Neff Appliances. The events are free and include food tasting, expert advice and hints and tips.
To register for the Neff event click here, to register for the Siemens event click here and for more information about Harvey's Select Kitchens, click here.
Razzamataz Theatre Schools Free Taster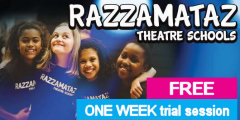 We would like to invite you to a FREE ONE WEEK trial session, limited places! For info or to book a free session, call: Georgia 07809 709003 or email for Yate, and Michaela 07881 440079 or email for Keynsham. Receive a FREE uniform when you enrol in full! We are the ideal place for children aged 3-18 years with an interest in performing to learn Pop Singing, Street Dance, Musical Theatre & Drama! Quote ref Cromhall Media.
Free 30 minute consultation with Bevan Evemy Solicitors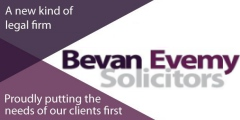 In difficult times, you need legal advice designed to suit your particular circumstances. Bevan Evemy offer a private and confidential consultation with a qualified local solicitor. Choose from a 30 minute face-to-face meeting at one of our offices, or a 15 minute chat by Skype or phone available everywhere. Click here for details.
2 free 1 hour consultations with Red Door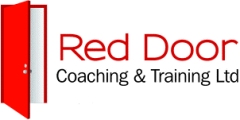 Red Door Coaching and Training are offering 2 free 1 hour consultations on any of the following topics: CV Support - Job Search - Interview Confidence - Career Crossroads - Job Share Best Practice - Business Support - Thinking ahead to Retirement.
The consultations can be done face to face or over the phone, and are available on a first come, first served basis.
Visit reddoorcoachingandtraining.co.uk to contact Red Door and request your consultation.
Free Line Dance Class
Sarah Cleaver at Laughter in Line runs line dance classes at 7.30pm at Iron Acton Parish Hall and Zion Church Hall, Frampton Cotterell. Give the codeword "Grapevine" at the door of your first classs, and enjoy a free second class worth £5.
Visit www.laughterinline.org for more information.
Win Tropic Skincare Products worth £100
By leaving a product review on the Tropic website between the 18th February - 31st March, you could be 1 of 10 winners who receive £100 worth of products! Tropic will be randomly selecting our 10 lucky winners on Monday 1st April. If you're a winner, you'll receive an email on this date, so be sure to check your inbox to see if you've won. Click here to add your review via Colour4Life's website...
Food Offers at The Swan Pub - March 2019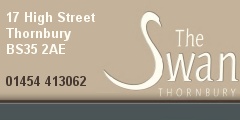 Hot drink and a bacon roll just £2.95 available all day! NOW OPEN AT 9.15am Monday to Saturday and 10am on Sunday for breakfast
Monday to Friday: Buy any breakfast and get a free hot drink
VIP Menu over 60s at £5.50 main and add a £1 get a dessert (must purchase either a hot drink or other to get the deal) - available all day
Monday & Tuesday: £1 a dessert when ordering a meal off the specials board and main menu
Curry Club Wednesday: Any curry, side and a drink 7.95
Thursday: Pie Day - pie, side and a drink 7.95
Friday: Order any fish dish get a dessert for a £1
Sunday: Buy a starter and a main get a free dessert at just £11.95
Click here
for full details of current offers.
£10 off Decorating with Lady D's Wallpapering & Decorating
Live in lovelier surroundings this year for less! Denise Davis from Lady D's Decorating is offering £10 off her daily rate until the end of March 2019 for wallpapering and painting services. Click here to find out more.
Try Kumon's two-week Free Trial now!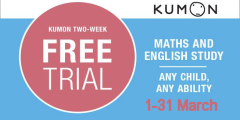 Thornbury Kumon Centre is offering a two-week Free Trial during March 2019 on the Kumon Maths and English Programmes.
Our programmes help children of any age and ability to become confident, independent learners with a positive attitude to study. Enrol your child now on the two-week Free Trial to get a glimpse of how Kumon could help develop their abilities for the future.
For more information, contact Trina Taylor on 01454 281037 or 07790 515353 or email .
Four Towns And Vale Link Community Transport
Join Four Towns And Vale Link Community Transport for FREE from the 1st of December. Pay no membership until April 2019.
We provide flexible, affordable, accessible transport for people with an access need. We can help you get to the shops, hospital/GP appointments and social visits. We also run monthly trips of interest. To request a membership form or for further information call 01454 250500 click here.


Free Star Legal Interview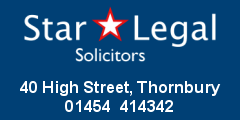 Need legal advice? Please request your free half hour initial interview with Star Legal, who provide a wide range of quality legal services tailored to clients' needs. For more information, visit www.star-legal.co.uk


Thornbury Golf Centre Special Offers


It's not just golf you'll discover at Thornbury Golf Centre - as well as deals to help you enjoy and improve your game, there are regular offers on dining and events, as well as accommodation at the Lodge.
Visit http://www.thornburygc.co.uk/news to see current offers.
Special Offers at Specsavers Thornbury


Specsavers Thornbury aim to give you the best value we can. Please click here to view offers currently available. Visit us in store or call 01454 414341 to book an appointment.
Offers at The Ship Inn, Alveston
The Ship Inn at Alveston runs offers on favourite classic pub meals on different days of the week, so you can enjoy dishes that feature on their core menus for an irresistible price. Please click here to see current offers or call 01454 412521 to book a table.
Give Up Smoking with Thornbury Chiropractic Clinic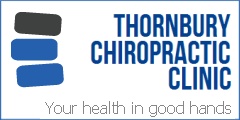 Wednesday 13th March is 2018's National No Smoking Day - the ideal opportunity to give up smoking with Acupuncture. Do you want to quit for life? Do you need support with withdrawal symptoms? Chinese acupuncture is used extensively to help with withdrawal from drugs and works very well with tobacco withdrawal.
The first stage is to come in for a FREE initial consultation with Dave Sanders Lic Ac. M.B.Ac.C. If suitable, a course of four treatments can be arranged over two weeks at £120 (£10.00 OFF the usual price of £130.00). The treatment involves the use of ear acupuncture points, and ear studs that are retained between treatments.
For more information visit www.thornburychiropractic.co.uk or to book an appointment please contact the Clinic on 01454 418259 or email .
£5 off Upholstery Club Joining Fee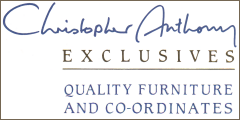 Would you like to learn traditional and contemporary upholstery skills and breathe new life into a favourite piece of furniture? Chris from Christopher Anthony Exclusives is running an Upholstery Club with drop in sessions for you to complete a project under expert supervision. Quote "MyThornbury" for a £5 discount on the £20 joining fee, then pay £5 per hour. Visit the Christopher Anthony Exclusives feature page to find out more.
Free Room Hire and Decoration at The Swan: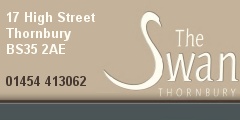 Our function room, skittle alley etc. are available for hire. Book a party and you will get free room hire and room decoration for your party. Click here to find out more about The Swan.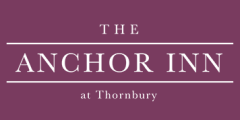 Tuesday Lunch Club at The Anchor Inn at Thornbury
Enjoy two courses for £7.95 from our special Lunch Club menu. See our facebook page for details, or visit www.theanchorthornbury.co.uk.
Vouchers and Rewards for The Anchor Inn at Thornbury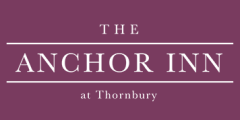 Join The Anchor Inn at Thornbury's Loyalty Club to earn points when you eat at The Anchor and receive vouchers and rewards. Sign up in the pub now to receive your card today! Visit www.theanchorthornbury.co.uk to find out more about The Anchor Inn.
15% off Spectacles for Thornbury's Independent Businesses


Johnson and Furze Opticians and Optometrists offer independent businesses in Thornbury a 15% discount off the cost of any spectacles.
Call 01454 411760 or visit www.johnsonandfurze.co.uk.