Severn Vale Flower Club
Next event
Monday 11th July 2022
2pm: Severn Vale Flower Club Afternoon Tea & Demonstration
Eastwood Park, Falfield
A Sapphire Anniversary Afternoon Tea and Demonstration at Eastwood Park.

tcandsw.org.uk/severn-vale-flower...
Email:

---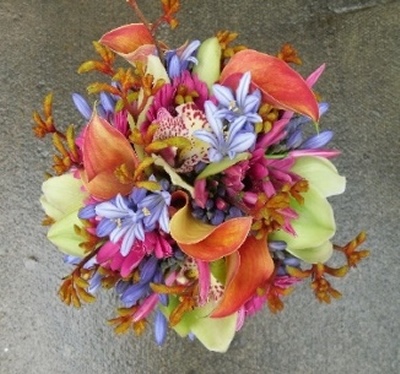 Severn Vale Flower Club (the Thornbury Afternoon Club) meets on the 2nd Monday of the month (unless otherwise stated) at St Mary's Church Hall, Eastbury Close, Thornbury, BS35 1DR. See below for upcoming meeting dates.
Meetings start at 2pm (unless otherwise stated) to watch a guest demonstrator create lovely flower arrangements, which are raffled off afterwards.
A 12 month membership subscription costs £48, and visitors are welcome at £6 per session.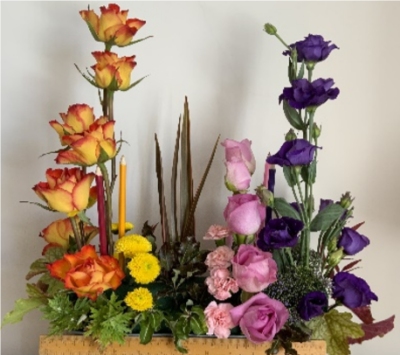 Practice Classes take place on the 4th Monday of the month, 2-4pm at St Mary's Church Hall. The cost is £4 per member and £6 for non-members.
At these classes we practise our own skills, under the watchful eye of an experienced flower arranger and teacher.
New members and visitors are always welcome. For further details email Sally Taylor at .
For more information click here to visit our page on the Three Counties and South Wales area of NAFAS.
We are affiliated to the National Association of Flower Arrangement Societies (NAFAS).
Click here to visit www.nafas.org.uk






Forthcoming events
Monday 11th July 2022
Monday 25th July 2022
Monday 8th August 2022
Monday 22nd August 2022
Monday 12th September 2022
Monday 26th September 2022
Monday 10th October 2022
Monday 24th October 2022
Monday 14th November 2022
Monday 28th November 2022
Monday 12th December 2022