Thornbury Tourist Information Centre
How to contact Thornbury TIC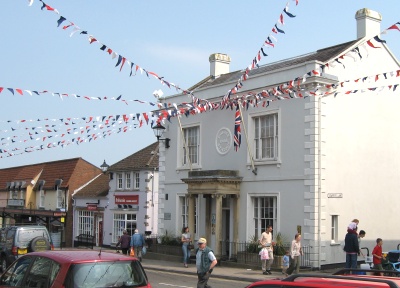 The Tourist Information Centre is is operated by Thornbury Town Council, and you'll find it inside the Town Hall on the High Street.
It is open 9am-5pm Monday-Thursday and 9am-4pm Friday.
Address: Thornbury Tourist Information Centre, Thornbury Town Hall, High Street, Thornbury BS35 2AR
Tel: 01454 412103 - please note your call will be anwered by Thornbury Town Council.
Email:
Web: www.thornburytowncouncil.gov.uk


How Thornbury TIC can help you
The Tourist Information Centre is not just for visitors to Thornbury - there's plenty for people living locally too.
Its staff are well-known for their quality of service and the quantity of information they provide, and you can browse through their leaflets to find information on local attractions and events, services and bus timetables.
They also have theatre guides for Bristol, Bath, Cardiff, and Cheltenham.
There's plenty to see and do on our doorstep: museums and collections, houses and gardens, country and wildlife parks, and many sports and leisure activities including golf, fishing, horse riding, windsurfing and leisure centres.
If you are moving to the Thornbury area the TIC can provide a relocation pack to answer many of your questions.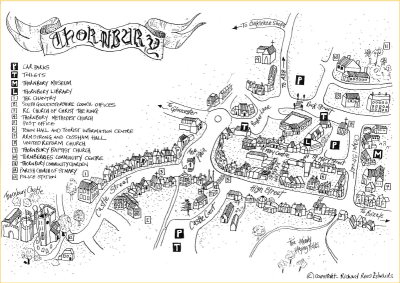 Map of Thornbury
You can print off your own copy of a delightful map of Thornbury.
The map has been beautifully hand drawn by Richard Rees-Edwards of Surroundings on behalf of the Chamber of Commerce, and features key buildings and services.
Copies of the map are available around Thornbury, or click here to print your own.