Police
In emergencies, call 999. Use only if a crime or incident requiring an urgent response is in progress or is about to be committed.
For most calls, including the reporting of crimes and any incident requiring a prompt, but not urgent, response: phone 101.
There's a Thornbury and Alveston team page showing current police priorities on the Avon & Somerset Police website.


A New Home for Thornbury Police
The PCs and PCSOs who patrol the town and surrounding villages now work out of Thornbury Town Hall in the High Street.
The current base is an office with no public reception area, but they are still in Thornbury and would like to reassure us about that.


The role of a Police Community Support Officer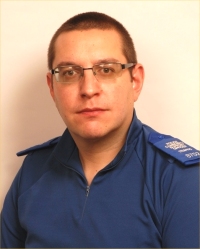 My main role is to be on high visibility patrol, mainly on foot, but also sometimes on bicycle, helping to deter crime, reassuring members of the public and dealing with various areas of lower level crime and anti-social behaviour.
My powers vary greatly, I deal with many issues like traffic offences, which include parking offences, issuing fixed penalty notices for anything from parking to throwing a firework.
I talk to members of the public about any issues they may have and take action to deal with it, and if I can't help, I then pass it on to the appropriate authority.
I visit community groups and schools, attend meetings and get to know as many people in the Thornbury area as possible. I aim to be a familiar friendly face who people of all ages can talk to, whilst still representing the Police Force.
Other issues that I help with, can be anything from graffiti to abandoned bikes, damaged signs etc...
On a more Police side, I assist in different ways, such as help Police with offenders, road traffic collisions, house to house enquiries, seize items and obtain peoples details, and much more, too much to list.
When you see me out and about, don't be shy, say hello, I look forward to meeting you.
Tony Blackmore, PCSO 8752, Thornbury Police Station