Thornbury Welcomes!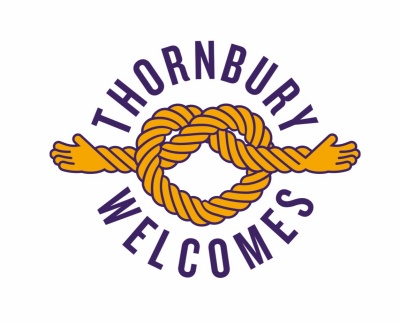 'Thornbury Welcomes' is a Community Interest Company that has been set up to help the town improve its welcome across the community. 
As Thornbury grows we want our welcome to grow.  
Our vision is to facilitate different events and activities that have at their heart a desire to make Thornbury even more welcoming than it already is.
We seek to do this in particular with regard to welcoming new residents to the town, and also in supporting initiatives that will provide a more welcoming face to those with additional needs.
Please note, we are not in any way wishing to undermine all the wonderful work already going on in Thornbury around this area, but instead to provide some sort of central hub that can draw those different activities together and enable greater impact.
One event that we are looking to hold is a 'Celebrating Thornbury' event, where societies, clubs and community groups in Thornbury gather under one roof to raise their profile and meet members of the public who might be interested in joining.
It will be an opportunity to 'show off' what they are doing with the deliberate intention to increase volunteers and memberships of these groups and to include people who perhaps weren't aware of how much Thornbury has to offer.
If you would like to know more about participating in this event, or getting involved in any other aspect of Thornbury Welcomes, please get in touch to register your interest.
Please contact us via Facebook – Thornbury Welcomes, Twitter - @Tburywelcomes or email