Thornbury Welcomes!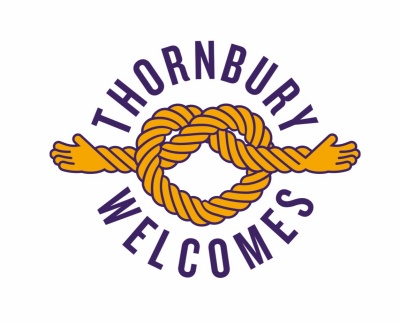 How to contact Thornbury Welcomes
If you would like to know more or get involved in any aspect of Thornbury Welcomes, please get in touch to register your interest.
Please contact us via our website: thornburywelcomes.org.uk, Facebook – Thornbury Welcomes, Twitter - @Tburywelcomes or email .


Could we be a communication Friendly Town?
One of our briefs is to make Thornbury even more friendly than it already is and as such we are looking at getting Thornbury "Makaton friendly" status as a step towards being a communication inclusive friendly town with the helpful guidance and instruction of Better Communication, Bristol. In Thornbury, we have one "Makaton friendly business" and we would like to see more organisations agreeing to this scheme.
Being able to communicate is one of the most important skills we need in life. Almost everything we do involves communication; everyday tasks such as learning at school, asking for food and drink, sorting out problems, making friends and having fun. These all rely on our ability to communicate with each other.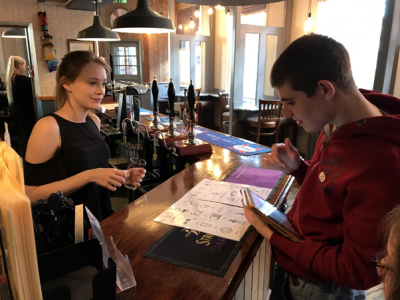 The Makaton Friendly scheme recognises local organisations that strive to make their services accessible to people who use Makaton to aid their communication. They are passionate about communication and firmly believe that all children and adults with learning or communication difficulty should be able to access the same services and facilities as everyone else.
By signing up to the Makaton Friendly scheme, working in partnership with local families, groups and The Makaton Charity; you are making a meaningful change to improve the communication and inclusivity at your organisation.
Once you have signed up for the scheme, you will receive a certificate and window sticker to display for all your visitors to see. You will be listed on The Makaton Friendly map on The Makaton Charities website. The website receives around 30,000 visits per month; so many people will see your achievement, not just in your local community.
This could be a great opportunity for you to help people, their families, and care providers to feel less isolated and more involved within the community by joining the Makaton Friendly scheme to highlight you as accessible to attend for people who use Makaton.
If you would like to get involved in any of the 'Thornbury Welcomes' projects, or have thoughts on new ways that we can improve the welcome of the town, then please get in touch with us:


About Thornbury Welcomes
"Thornbury Welcomes" is a Community Interest Company (operating in a similar way to a charity) set up by former Mayor Helen Harrison to continue and build on work she did during her time in office.
Our aim is to make Thornbury an even more welcoming town than it is now (and has always been) to new residents.
We do this by meeting them at events, as well as through developers and estate agents, and by providing them with information about the town, its facilities and services.
We also want to welcome those with particular needs - especially those with hidden disabilities such as dementia – by working with the business community, facilitating training and providing support.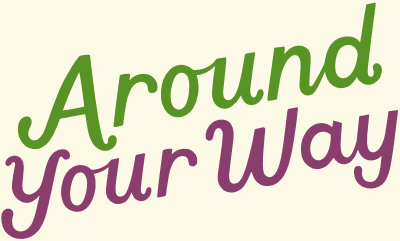 Around Your Way Map
Click here to view and download a map to help you discover the best of your area and the best ways to get around Thornbury.
The map has been provided by South Gloucestershire Council and Travelwest.