Thornbury Food Fairs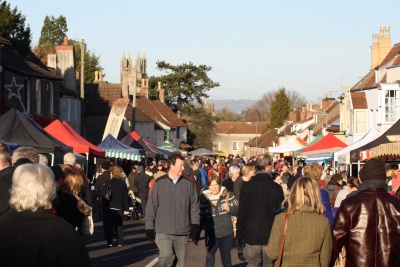 About the Food Fairs
Thornbury's highly successful Food Fairs bring together the best of local producers with members of the popular Thursday Farmers Markets, providing a wide range of fresh produce to suit all tastes.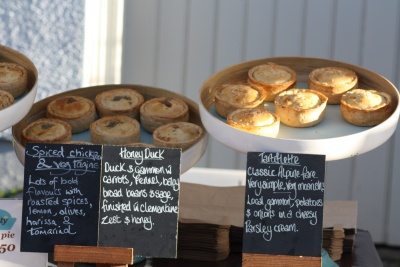 Come and indulge in a celebration of food and gifts in Thornbury - Castle Street and The Plain will be closed off to allow local food and gift suppliers and caterers to display their products and services.
There'll be over 60 stalls to browse, with plenty to see, try and buy.
There are ample opportunities to sample stallholders' wares, with hot food and refreshments available.
Not only are these fairs a great chance to stock up on delicious food, you can also meet up with friends and neighbours for a chat and a cup of tea.
So come along and join us - you'll be amazed by all the wonderful things our area has to offer.
The fairs attract both Thornbury residents and visitors from further afield, who are all welcome.
Many of Thornbury's shopkeepers enter into the spirit of the Food Fairs, with promotions and offers in throughout the town.
So avoid the Bristol queues, buy something individual, and support your local market town - think Thornbury first!


Your comments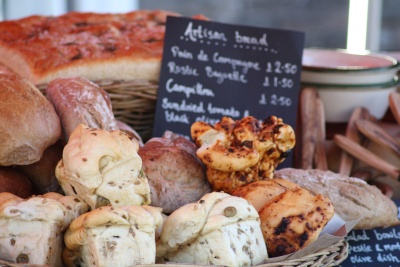 Wow - what a great day that was. (Jonathan)
We loved the Food Fair! It was wonderful to see so many people enjoying the lovely weather and experiencing the best of Thornbury. (Perry)
Thornbury's Food Market was superb in terms of its setting, variety of stalls and atmosphere. Having a young family, we were happy in the knowledge that they were safe wandering around. (Julian)
I really loved the Food Fair and thought it had a great buzz. (Heather)


For further enquiries, please contact Thornbury Chamber of Commerce.