Thornbury Library
Next event
Monday 4th December 2023
12noon: Virtual Pop-Up Meeting: Library Service Savings Consultation
The virtual event will include:
- a presentation on library service savings
- discussion and questions on the savings and what you would like from the library
Join the meeting on your computer or mobile app on Microsoft Teams.
Monday 4 December at 12pm or Monday 8 January at 7pm
If you have any questions, please contact the Community Engagement team by email below or telephone: 01454 868113.

---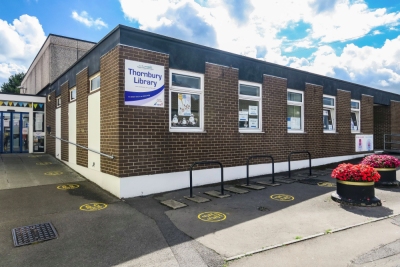 Contact Thornbury Library
Address: St Mary Street, Thornbury, BS35 2AA
Phone: 01454 868006
Fax: 01454 865657
Email:
Website: www.southglos.gov.uk/libraries or www.librarieswest.org.uk
Socials:

sgloslibraries

@southgloslibs
Photos of Thornbury Library are kindly supplied by RichMcD Photography.


Regular Weekly Events at Thornbury Library
Keeping warm and well:
Come and relax with a free warm drink in the library, available Mon, Wed, Thurs, Fri 9.30am-4pm.
Use the computers or use your own iPad, phone etc. (wifi available), read a book, a newspaper, browse the shelves, enjoy a communal puzzle or just relax.
Ukrainian Storytime:
Please tell your Ukrainian family, friends, and colleagues, about Zoya, a Ukrainian teacher, who will be in the library every Monday at 4pm to share stories, reading, etc, from the Ukraine
"Have You Read…?"
Come and enjoy an open book group with a difference. No set novel to read. Just drop in for an hour on the first Friday of every month 2pm-3pm.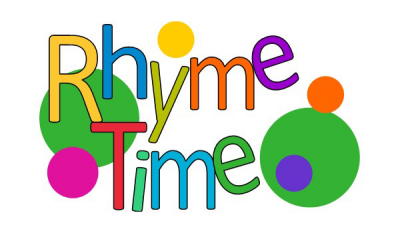 Rhymetime:
Rhymes and songs for parents and babies/toddlers to enjoy together, every Monday and Friday 9.30am-10am.
Pop in or email to book a family space.
Lego Club:
Listen to a story or some poems, then create your own LEGO masterpieces and display them in the library for your family and friends to see.
Every Saturday 9.30am, no booking required.
Free Computer Support 1-1:
Book a session with our computer volunteer for IT and digital support every Thursday 9.30am, 10.30am or 11.30am.
Pop in or email to book a space.
Click here to see more events.


Latest News
Consultation on how to implement spending reductions on Library services
South Gloucestershire Council is currently consulting on options to save money on the libraries service.
The proposals presented in the consultation will have an impact on the way libraries in South Gloucestershire operate.
We are asking everyone to suggest where changes to opening hours, for example, would have the least and most impact.
Please spare 5 minutes to fill in this consultation form and tell us what your local library means to you and how you prefer to use the library services in your area, we would really appreciate hearing your opinions.
Find out more and have your say by 10 January 2024. Either online: www.southglos.gov.uk/librarysavings-consultation or pick up a printed copy from your library.


Open Access at South Gloucestershire Libraries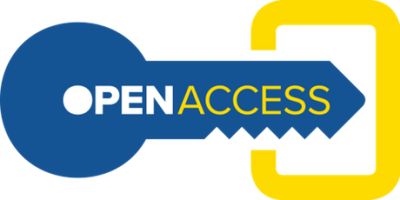 If you register your card for our new Open Access System, and attend an induction, you'll be able to access library facilities any day throughout the week.
You can borrow and return books and use the computers.
Please speak to a member of staff for more details.


Home Library Service - books to your door
Do you, or anyone you know, find it difficult to get to the library for books? If the answer is yes, please contact us to ask about our Home Library Service as we have volunteers happy to help.


Use the Library Online
Our free online library is always open 24/7: eBooks, eAudiobooks, eComics, digital magazines and newspapers continue to be available for library members to download anytime - www.southglos.gov.uk/eresources has all the details.
It now also includes Who Else Writes Like?, and for children, Who Next? where you can find authors who write in a similar way to those you have already enjoyed reading. Simply log in with your library card number and select South Gloucestershire.
If you are not already a library member you can join online at bit.ly/joinLW - membership is free.  You will receive an Online Membership number which will work for our digital services right away. Please enter an email address when you register for greater control of your account.


Severn Beach Community Library
A pop-up library open two days a week; use your Active Library card to borrow from a changing collection of books, audio books and DVDs. Click here to find details, including days/times.






Forthcoming events
Monday 4th December 2023
Thursday 14th December 2023
Saturday 16th December 2023
Friday 5th January 2024
Monday 8th January 2024