Thornbury Library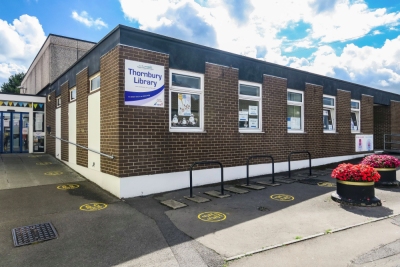 Contact Thornbury Library
Address: St Mary Street, Thornbury, BS35 2AA
Phone: 01454 868006
Fax: 01454 865657
Email:
Website: www.southglos.gov.uk/libraries or www.librarieswest.org.uk
Click here to view the current staffed and open access hours.
Photos of Thornbury Library are kindly supplied by RichMcD Photography.


Severn Beach Community Library
A pop-up library open two days a week; use your Active Library card to borrow from a changing collection of books, audio books and DVDs. Click here to find details, including days/times.


Latest News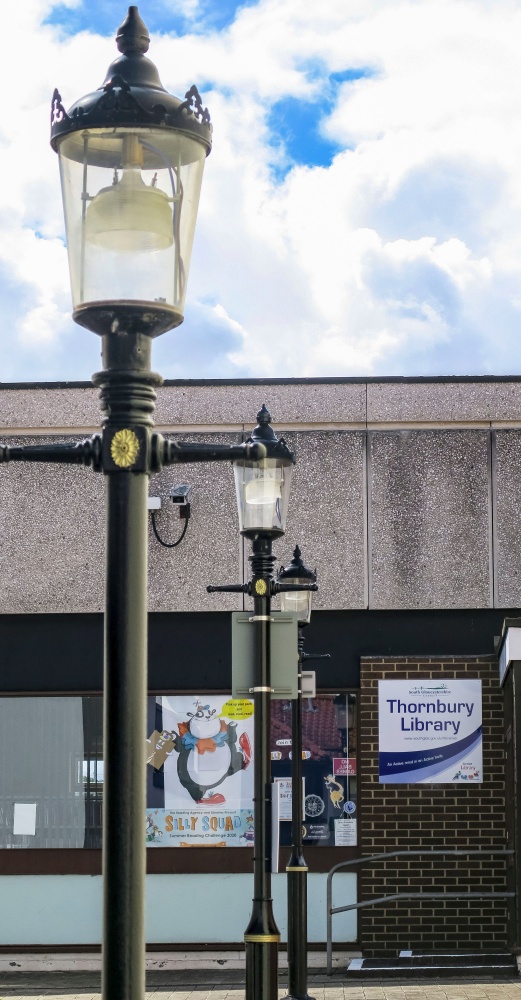 The latest from your library
Libraries continue to work within current Government Regulations with safety measures in place.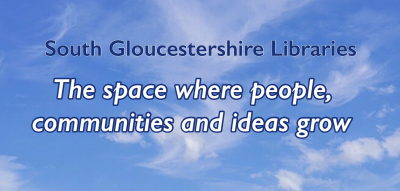 Services we are typically able to offer during this time include borrowing items using Click and Collect and limited computer access – we strongly recommend booking in advance.
All the information you need to plan your visit is on our website www.southglos.gov.uk/librarychanges or you can call 01454 865022.
Our free online library is always open 24/7. eBooks, eAudiobooks, eComics, digital magazines and newspapers continue to be available for library members to download anytime - www.southglos.gov.uk/eresources has all the details.
It now also includes Who Else Writes Like?, and for children, Who Next? where you can find authors who write in a similar way to those you have already enjoyed reading.
Simply log in with your library card number and select South Gloucestershire.
If you are not already a library member you can join online at bit.ly/joinLW. - membership is free.  You will receive an Online Membership number which will work for our digital services right away.
Please enter an email address when you register for greater control of your account.


---
An Active Mind in an Active Body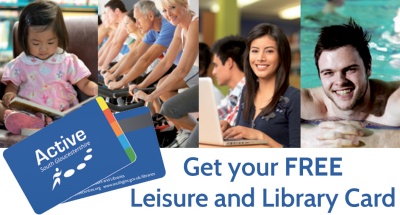 One card lets you borrow books, access the internet at libraries, have a swim, use the gym or take part in a host of sporting activities, all great social opportunities to meet new friends and try something new.
The Active card gives you access to a balanced life style, full of interest, reading, learning, playing and health. You will find out more about what is going on in your area by subscribing to our newsletters and hear all the latest news hot off the press.
The card is free and you can then take part in leisure centre activities either as a 'pay as you go' customer or by taking out an inclusive membership to bring even more benefits.
It gets even better… your Active Card works not only in leisure centres and libraries in South Gloucestershire: you can also borrow books from any public library in Bristol, North Somerset, Somerset and Bath and North East Somerset.
Pop in to the library or leisure centre to join, or visit the Active Lifestyle Centres website.


Extended Opening Hours
Many of our libraries are open longer thanks to new Open Access technology. This enables registered users to access the library outside staffed hours.
To find out more, including how to book an induction session and sign up, visit www.southglos.gov.uk/openaccess.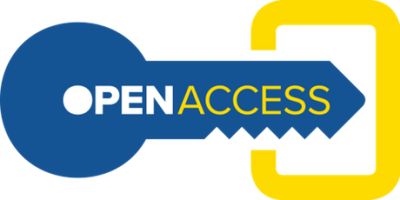 During Open Access times signed up members can:
Connect to the free wifi
Use a computer
Print and photocopy
Access online e-resources
Issue, return, renew items and pay charges using the self-service kiosks
Collect reserved books and items
Use the library to meet others, read and study.
Libraries will be heated and lit, and CCTV is installed, which monitors the library with images recorded.
There have also been changes to libraries' staffed hours: all of which can be found on individual library pages of our website and by clicking here.
In addition, the mobile library has ceased to operate and Chipping Sodbury is run only by volunteers.
There will also be some community collections, run by volunteers – Marshfield (information here) which is already operational; St Michael's Church in Stoke Gifford and Almondsbury, Severn Beach and Pilning mobile service (provided by N Somerset Mobile Library)).


Are you making the most of your Library Membership?
Did you know that your library membership gives you 24/7 access to your account and many free digital services at www.librarieswest.org.uk
Log-in with your library membership number (printed on your card) and your 4-digit PIN. Here you can manage your account, search the catalogue and order books online (free of charge when using an U18s card). Click & collect from your nearest library.
If you don't know your PIN you can reset it easily by clicking "Forgot my PIN" on the LibrariesWest website. This sends an automatic email with PIN reset instructions to the email address we hold for you on our records.


Free to Share, Fun to Share
Bring your little one along to a rhyme time, story time or play session at your local library for a fun and family friendly activity for babies and toddlers.
Share rhymes, songs, stories and play!
It's free to come along and new families are always welcome: "Coming to the library for rhymetime is a regular part of every week routine for our family. My child really enjoys it and I noticed she is more open. She can also practice her English. We can also spend time together and have some fun" (Magda, parent).
Log on to www.southglos.gov.uk/childrenslibrary or visit your local library to find out more.
Like us on facebook to keep up to date with what we are doing; or find us on twitter @southgloslibs.


Free WiFi and App
We now have FREE WiFi available. To access it, find SouthGlosLibrary on available networks in your settings and accept our terms and conditions to get logged on; no password required.
We also have a FREE LibrariesWest App. Manage your library account on-the-go. Renew books, place reservations (no charge for U18s) and much more.
Available from Google Play or the Apple App Store. You will need your borrower number and PIN (ask at the library if you don't know what these are).
For all the latest news at "South Gloucestershire Libraries" find us on Facebook: https://www.facebook.com/sgloslibraries
"Like" our page and be the first to hear about our latest services, FREE children's holiday activities, events for all ages and much more.


Other Services
Digital Library Services
Find out more about our range of FREE digital library services, available 24/7 including eBooks, eAudio books and eMagazines.
Ask at the library and staff will be pleased to help you. If you would like to bring your device with you we can help to get you started.
To find out more information about these free services visit: www.southglos.gov.uk/eresources.


Premium DVDs
We have a Premium DVD service. This includes the very latest DVDs which can be hired for a small charge. Click here to view current fees and charges. Please note these DVDs cannot be renewed or reserved.


Overdues and reservation notifications by e-mail
Please help us to save money by providing us with your current e-mail address. This could benefit you as it's quicker and we could also tell you about library events/new books etc.
We have introduced pre-overdues for readers who have elected to receive information from us via email. If you would like to receive this service and have an e-mail address please contact us.


Library Reference and Information Service
As well as the reference resources available in the library and on-line on our website you can also contact our Library Enquiry Centre based in Somerset.
The Library Enquiry Centre offers a comprehensive service for all your information needs. Specialist librarians at the Centre have access to information resources not available in your library. You can contact The Enquiry Centre by phone (local rate), email, letter or fax. They will answer your enquiry immediately or get back to you with the information you require.
The Library Enquiry Centre also offers a range of business information solutions to support intending, new and established businesses. We have access to business databases, industry overviews, business directories and journals. We provide a free enquiry service to all business users. So, whether you are taking your first steps as a future entrepreneur, or already have a well-established business the Library Enquiry Centre will be able to help.
To contact the Library Enquiry Centre:
Phone: 01454 866900 (local rate)
Email:
Fax: 01823 336370
Text: 07919 540839
Hours: 10am-4pm, Monday–Friday


Rooms for Hire
Please contact the Library for details.


Concessions
Are you eligible for library concessions?
If you are in receipt of one of the following you are entitled to concessions:
Working family tax credit; disability living allowance; housing benefit; state pension; disabled person's tax credit; widows benefit; income support; industrial disablement benefit; incapacity benefit; student in full time education.
We will require initial proof of benefit. In most cases the concession will entitle you to half-price reservations, music CDs and spoken word tapes. In addition if you are visually impaired or housebound you will not be required to pay any charge (including overdue charges).


Regular Events at Thornbury Library - currently on hold!
Craft & Chat:
Calling all knitters, crocheters, and all people who love to make things... join us on the first Thursday of each month 2-4pm.
It's a chance for people who love crafting to get together and share inspiration. No charge and no booking required. Just turn up and bring your craft project with you.


Free Computer Support:
Do you have an i-pad or similar tablet but need some help using it?
Drop-in without an appointment on Monday mornings 10-12 to see Mike, our computer volunteer. Mike can help with quick enquiries. Bring your device and charger with you.
If you need more intensive support, book in to see computer volunteer Chris. Chris is available on Thursday mornings at 9.30, 10.30 or 11.30. Sessions with Chris must be booked in advance – enquire in person at Thornbury Library or email
We have free WiFi - bring your portable device with you to make the most of the session. Our computer volunteers only offer support in the library and not in customers' homes.


Storytime and Rhymetime for babies and pre-schoolers: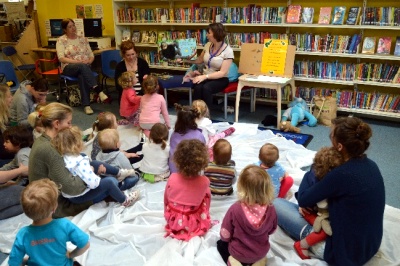 Storytime Mondays 2pm – 2.30pm (new time from September) Rhymetime Fridays 10.30am – 11.00am (term-time only).
Most suitable for ages 0-4 years, all activities free of charge, no booking required. Nappy-changing facilities available, breast-feeding welcome.


Chatterbooks Reading Group - for children aged 9-11 years:
CALLING ALL KEY STAGE 2 PRIMARY SCHOOL CHILDREN WHO LOVE READING! The Chatterbooks monthly reading group for children aged 8-11 years has space for new members.
Meetings take place on Saturday mornings from 11am-midday. There is no cost to take part.
Parents/carers - please email us at to enquire about a place for your child, including their name, date of birth and a contact phone number in your message, or speak to a member of staff when you next visit the library.