Thornbury community compost site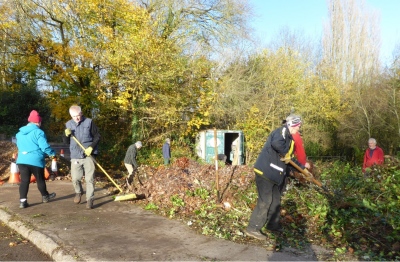 The composting site is closed for deposits of garden waste until March 2020.
Residents can take garden waste to the Thornbury Sort-It Centre.
Wood and compost sales will continue as normal on Wednesday afternoons and Saturday mornings.


Click here to find us on facebook
This compost site is situated at the far corner of the car park of the Thornbury Leisure Centre, and it is open 24 hours a day, 7 days a week.
We can only accept green waste from lawns, plants, shrubs and trees from local householders.
No cardboard, plastic, kitchen waste, soil or rubble at all, or contractors without prior arrangement.
It is free for householders to leave material here, but to keep the site viable we ask for appropriate donations, for any materials that are removed from the site.
There is an HONESTY box in the side of the green shed.
The volunteer group separates out timber for firewood, and reusable plants. The remaining material is shredded and turned into a high quality compost. Often there is a quantity of woodchip, suitable for mulching. Much of the wood is also cut up for firewood.
The site is manned at various times through the week, but the volunteers are always there on a Saturday morning 9 - 11am if you need help or advice, or would like to join us for good exercise, humour and free coffee and cake!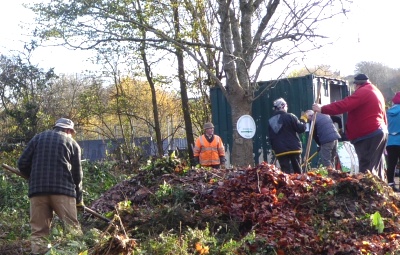 Appropriate donations should be at least:
• Compost: £2/bag
• Woodchip: £1/bag
• Soft wood: from £2.50/bag
• Hard wood: £3/bag
• Plants, and flowerpot prices at your discretion
• Leafmould now available while stocks last at £2 a bag.
The site has been funded for the last few years principally by grants via the landfill tax, but it is now necessary to become self supporting, so please be generous if you wish this site to continue to be a valuable asset to the local community.