Thornbury community compost site
Due to the Coronavirus situation, Thornbury Community Composting is closed until further notice.


Thornbury Community Composting site has re-opened for South Gloucestershire residents to bring green garden waste.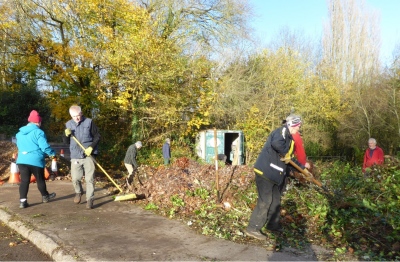 Due to limited access this is only possible when volunteers are on site. Please bring your garden waste in bags - sadly van-loads and large trailers can't be accommodated.
Opening times are Mondays and Wednesdays from 1-3.30pm and Saturdays 8.30-11 am.
Compost, wood-chip and nets of wood are also available for an appropriate donation at these times.
For further information about suggested donations and news about the site please see the Facebook page.
The site is run by volunteers and was previously partly funded through local grants. However it now needs to become self funding and is very dependant on donations, so we are requesting that visitors give 50 pence for each bag of green waste brought to the site.
New volunteers are warmly welcomed. Just come along when the site is open and have a chat with the volunteers.
The volunteer group separates out timber for firewood, and reusable plants. The remaining material is shredded and turned into a high quality compost.
Often there is a quantity of woodchip, suitable for mulching, and much of the wood is also cut up for firewood.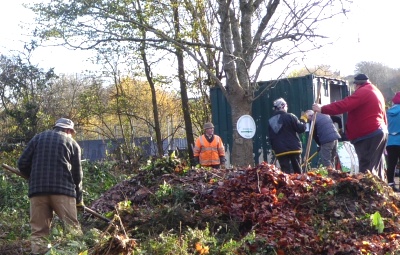 Appropriate donations for materials that are removed from the site should be at least:
• Compost: £2/bag
• Woodchip: £1/bag
• Soft wood: from £2.50/bag
• Hard wood: £3/bag
• Plants, and flowerpot prices at your discretion
• Leafmould available while stocks last at £2 a bag.
There is an HONESTY box on the side of the green shed.