Thornbury Churches Together
About Thornbury Churches Together
Thornbury Churches Together is a group of churches covenanted together since 1989, and linked to Churches Together in Gloucestershire.
It is formed from representatives of the following churches (click on their names to visit their websites or social media):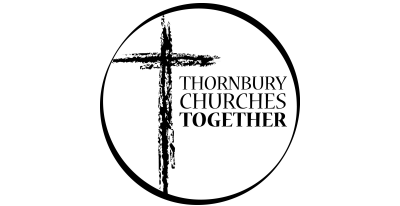 Thornbury Churches Together aims to draw the churches together in greater understanding and fellowship, to enable them to bear a harmonious witness to the community, and to give expression to their common faith and devotion.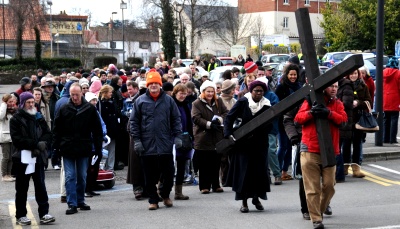 Good Friday Procession of Witness
It continues a previous "Association of Christian Churches in Thornbury", and has been pleased to welcome "ngm" as a closely associated group since their establishment in Thornbury.
We believe it is unusual, though probably not unique, that as many as seven denominations have been happy to covenant and continue to work together in one community.
Thornbury Churches Together works to enrich the lives of the whole community in the following ways: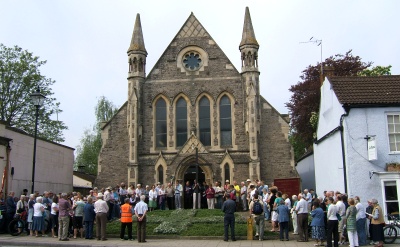 Good Friday Procession of Witness
Lent house groups
Good Friday Procession of Witness
Weekly "Open the book" sessions in primary schools
Support for the Thornbury Foodbank and Debt Advice service
Contact TCT
If you would like to know more about Thornbury Churches Together please email , or contact Pat Wells (Chair) on 01454 850379 or Pat Duru (Secretary) on 01454 887441.