Thornbury Arts Festival
Next event
Sunday 10th March 2024
10-17th Mar: Thornbury Eisteddfod
The Eisteddfod will be running again in 2024, so come and sing a song, recite a poem, play the piano or flute or other musical instrument and have fun.
The dates are as follows:
• Sun March 10th, Instrumentals day.
• Tues March 12th, Choirs and Mixed ensembles.
• Sat March 16th, Speech and Drama.
• Sun March 17th, Vocals.
Thornbury Eisteddfod is a celebration of the great range of talent in the local area. We hope that taking part in our festival will be an enjoyable and encouraging experience and provide a platform for our young performers.
There are competitive and non-competitive classes. All ages and abilities are welcome to take part. Details are in the syllabus which can be downloaded from the Thornbury Arts... Read more >>
---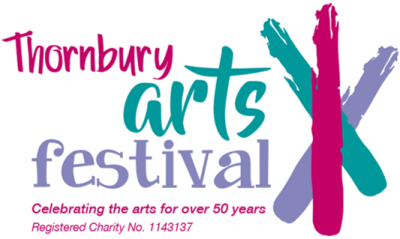 Thornbury Eisteddfod
Since the 1980s Thornbury Eisteddfod, as part of Thornbury Arts Festival, has provided a platform for young performers who enjoy, drama, singing and playing musical instruments.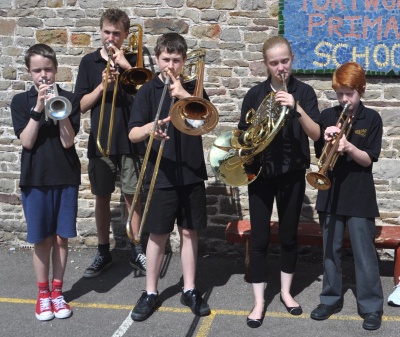 This is a very inclusive festival, designed to encourage young people of all abilities.
The aim of the Eisteddfod is to make taking part enjoyable and to be a celebration of the great range of talent in the local area.
The Eisteddfod is open to all young people aged from 4 to 21 and the disciplines cover Speech and Drama, Vocals including Choirs, and Instrumentals.
Click here to find out more and see the latest syllabus, or email Kate Phillipson-Masters: .
About Thornbury Arts Festival
The Arts Festival came into being in 1969 with varied programmes of events covering music, drama, film and comedy, as well as visual arts.
Signatures in the archive album range from an astronaut, an explorer, radio and television personalities and actors, writers and scientists as well as singers and musicians.
The programme also includes lunchtime talks and entertainment and a walk.
As one of the longest running arts festivals in the country, the Thornbury event is run entirely by volunteers and boasts a mix of daytime and evening events to appeal to as wide an audience as possible.
More details are available on the Arts Festival website www.thornburyartsfestival.org.uk - and also the facebook page.
Severn Vale Art Trail
The Severn Vale Art Trail represents the visual side of Thornbury Arts Festival.
The trail has become an annual event running over the early May Bank Holiday for a period of up to 10 days.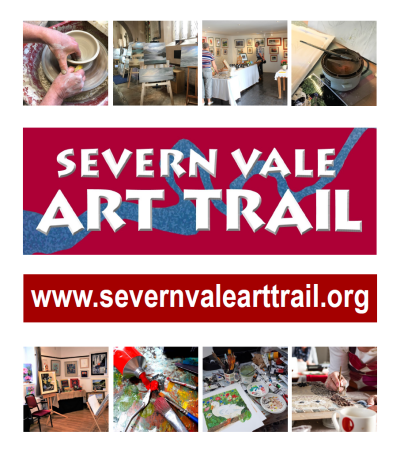 The trail consists of a number of group exhibitions, together with many individual artists, displaying their work in and around Thornbury and neighbouring towns and villages in Gloucestershire and South Gloucestershire. Most venues are open from 10am-4pm.
This Art Trail is a wonderful opportunity for the public to access and view the work of established and new artists across the Severn Vale area.
Art works range from watercolour and oil paintings to photographic prints, enamel and glass work, jewellery, basket weaving, pottery and wood carving.
Visitors have the opportunity to talk with the artists about their work and buy high quality art at affordable prices.
A Showcase Exhibition offers a preview of art that can be viewed on the trail, and is usually on display at Papilio at Heritage on Thornbury High Street before the trail opens.
Brochures of the trail, with maps and venue locations, are available from mid-March at Thornbury Town Hall and numerous other outlets, or can be downloaded from www.severnvalearttrail.org.
For enquiries contact Eryl Daniels (Thornbury Arts Festival) 01454-419688 or email: .



Forthcoming events
Sunday 10th March 2024