Thornbury Arts Festival
Next event
Saturday 12th March 2022
12-20th Mar: Thornbury Eisteddfod
March 12th to 20th 2022
Since the 1980s Thornbury Eisteddfod, as part of Thornbury Arts Festival, has provided a platform for young performers (from 5 to 21 years of age), who enjoy, drama, singing and playing musical instruments.
This is a very inclusive festival, designed to encourage young people of all abilities. There are classes in Woodwind, Brass, Strings, Piano, Voice, Ensembles and Speech and Drama.
For more information please click below.

---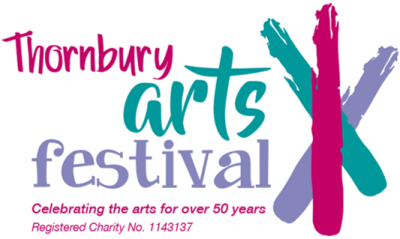 About Thornbury Arts Festival
Thornbury Arts Festival runs for ten days every Spring - see the calendar at the bottom of this page for full details of events when available.
The Arts Festival came into being in 1969 with varied programmes of events covering music, drama, film and comedy, as well as visual arts.
Signatures in the archive album range from an astronaut, an explorer, radio and television personalities and actors, writers and scientists as well as Big Bands, singers and musicians.
The programme also includes lunchtime talks and entertainment, children's events including an Eisteddfod for music and drama, a village walk and The Severn Vale Art Trail.
As one of the longest running arts festivals in the country, the Thornbury event is run entirely by volunteers and boasts a mix of daytime and evening events to appeal to as wide an audience as possible.
More details are available on the Arts Festival website www.thornburyartsfestival.org.uk - and also the facebook page.
Thornbury Eisteddfod
In 1989, Thornbury Arts Festival introduced a pre-Festival Eisteddfod with 30 classes for local instrumentalists and vocalists aged 18 and under.
It was held over two days at the Castle School and Manorbrook Junior School, sponsored by the Lions and attracted several hundred young people.
Over 25 years on, Daphne Ashton, who helped to set up the Eisteddfod, is still an active member of the team and the event is still generously sponsored by the Lions.
Since 1989, thousands of young people have participated in this wonderful event and many have gone on to make music a central part of their lives, sometimes professionally.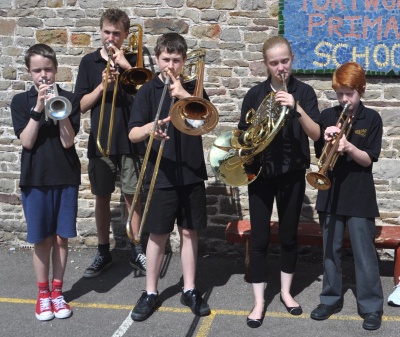 Watching the development of vocalists and instrumentalists year on year has been one of the delights experienced by those who have been involved in the Eisteddfod in the past 25 years.
Over the years there have been changes – now most of the classes are held in the peaceful setting of The Whitsun Hall, thanks to the hospitality of The Hatch Community and in St Mary's Church, but over the years many local schools, halls and churches have been host to the Eisteddfod itself and to the Eisteddfod Concert, which has always been the culmination of the hard work put in by participants and the volunteers who run this worthwhile event.
Classes have changed – some taken out, others added and over a hundred adjudicators have come along to encourage and advise young musicians and vocalists.
The age range has been extended and in 2001, Speech and Drama classes were added, enthusiastically attended by budding thespians.
Originally the Eisteddfod was organised by The Festival Committee but the considerable demands of the administration led to the formation of a sub-committee of hardworking volunteers.
For further information about this very worthwhile and enjoyable event for the young people of Thornbury and the surrounding districts, please see the events calendar at the bottom of this page and look at the Festival website – www.thornburyartsfestival.org.uk/eisteddfod.
Any queries can be addressed to Kate Phillipson-Masters by email:


Severn Vale Art Trail
The Severn Vale Art Trail represents the visual side of Thornbury Arts Festival and takes place just after the Festival events.
The trail has become an annual event running over the early May Bank Holiday for a period of up to 10 days.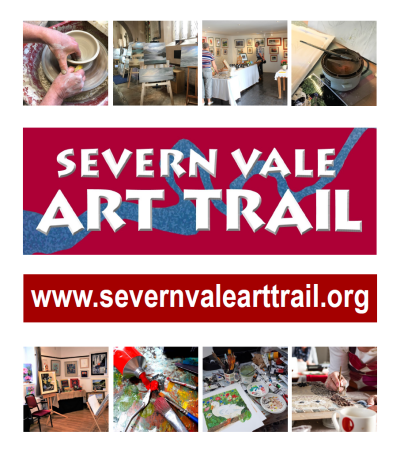 The trail consists of a number of group exhibitions, together with many individual artists, displaying their work in and around Thornbury and neighbouring towns and villages in Gloucestershire and South Gloucestershire. Most venues are open from 10am-4pm.
This Art Trail is a wonderful opportunity for the public to access and view the work of established and new artists across the Severn Vale area.
Art works range from watercolour and oil paintings to photographic prints, enamel and glass work, jewellery, basket weaving, pottery and wood carving.
Visitors have the opportunity to talk with the artists about their work and buy high quality art at affordable prices.
A Showcase Exhibition offers a preview of art that can be viewed on the trail, and is usually on display at Papilio at Heritage on Thornbury High Street before the trail opens.
Brochures of the trail, with maps and venue locations, are available from mid-March at Thornbury Town Hall and numerous other outlets, or can be downloaded from www.severnvalearttrail.org.
For enquiries contact Eryl Daniels (Thornbury Arts Festival) 01454-419688 or email: .



Forthcoming events
Saturday 12th March 2022
Thursday 28th April 2022