Turnberrie's
Next event
Thursday 22nd March 2018
5.45pm: Mat Pilates
Turnberrie's Community Centre, Thornbury
Fabulous toning Pilates classes every Thursday 5.45 at Turnberries's. No need to book, just turn up £7 drop in or pay £20 for 4 sessions. Bring a mat and join us for the best core toning programme ever!

www.yogaspace.uk
Email:

7pm: Yoga
Turnberrie's Community Centre, Thornbury
Lovely flowing yoga classes, suitable for beginners and intermediate. £7 drop in or pay £20 for 4 classes, no need to book just turn up. Bring a mat. Very friendly class. Call me for more info Lucy 07786 871856.

www.yogaspace.uk
Email:

---

Contact Turnberrie's
For more information, please drop in or contact us:
Turnberrie's Community Centre
Bath Road, Thornbury, BS35 2BB
Tel: 01454 868485
Website: www.turnberries.co.uk
Email:


About Turnberrie's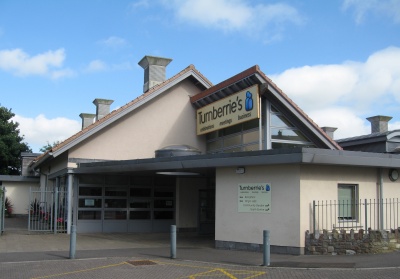 Turnberrie's Community Centre is an amazing venue right on your doorstep.
The name means "Belonging to Thornbury"...
Situated immediately behind Thornbury's largest car park, and with a light, airy feel, it's an ideal place to hold your next event, whether a birthday party, wedding reception, AGM, business meeting or training session.
Turnberrie's Community Centre has been specifically built for local residents and businesses, and caters for all ages.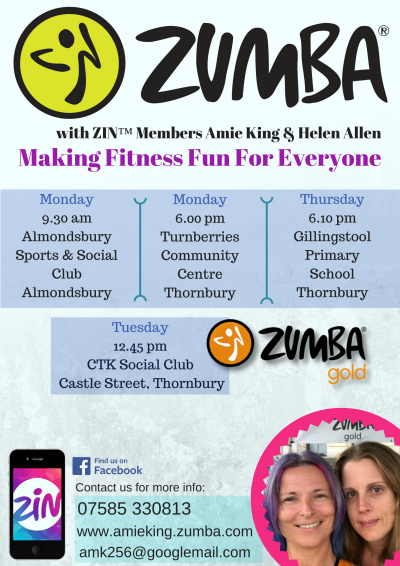 Opening hours
| | | |
| --- | --- | --- |
| | Mon - Fri | Weekends/Evenings |
| Office | 9am-3pm | Thursday 5.30-9pm |
| Rooms to hire | 9am-11pm | 9am-11pm |
Regular Sessions
We host a number of events for various clubs and associations - click here to see the current timetable.
Why not come along and join one of these fun activities? It's a great way to meet new people.


Rooms and Facilities for hire
We have a number of rooms varying in size, which enables us to host a range of events.
All rooms are on the ground floor with good access and a portable hearing loop is available if booked in advance.
Rooms are available 9am-11pm, seven days a week.
We have a huge array of facilities to cater for every event including: a games room, conference equipment and meeting room facilities.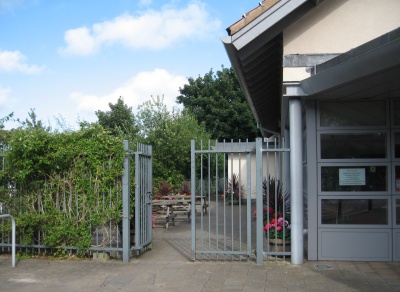 If you have an event you would like to host, call 01454 868485 to find out how Turnberrie's can be the ideal venue.
We are a base for Thornbury Youth Centre and a day centre for adults with learning difficulties.


Children's Parties at Turnberrie's
Why not book your children's party with us?
Children's Party Packages including hall hire and a food package are available from £10.50.


Krunch South West – the local Thornbury youth centre!
Based at Turnberrie's Community Centre, Krunch South West is a branch of Krunch UK, which has been delivering youth work for over 10 years.
Krunch values positive well-being within young people, regardless of faith, ethnicity, gender or beliefs and is committed to 'helping young people discover who they are, what they want to be and how to get there'.
Krunch South West offers a wide range of youth services, working inclusively with young people aged 11 to 25 years, providing a positive place to socialise, access opportunities and find support in a safe and non-threatening environment.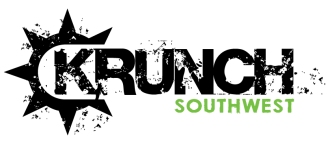 Krunch Youth Centre is open every Wednesday and Thursday evening for all young people from Thornbury and surrounding area, staffed by experienced local youth workers.
Wednesday evenings is for school years 9 and 10.
Thursday evenings is for school years 7 and 8.
Both evenings run 7–9pm, with an admission charge of 50p.
Krunch Juniors in school holidays is for school years 5 and 6.
No booking required! Young people are welcome to just turn up and hang out, or take part in a range of activities such as pool, table tennis, games consoles, craft, cooking, music/dance, football/sport.
For more information call 01454 411514, email or visit www.krunch.org.uk, twitter.com/Krunchsw or www.facebook.com/krunchsouthwest.


Become a Turnberrie's Community Centre Trustee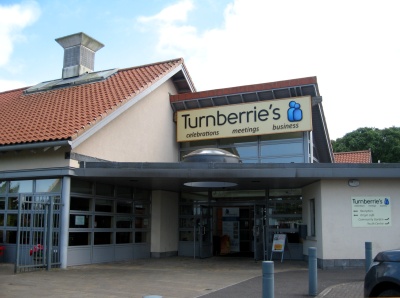 Turnberrie's is a community based charity located in a modern facility that offers meeting and activity rooms of varying sizes and a large hall, all of which are available to hire by the community, including its people, businesses and organisations.
We are looking for Trustees with particular skills to strengthen our small board of Trustees and manage what is, in effect, a vibrant and expanding small business.
We need Trustees particularly ones with experience in law, business development or marketing, and who are interested in offering some of their time and expertise back to the community.
The principle role is to assist with projects and initiatives relevant to their area of expertise and to attend bi-monthly board meetings.
If you would like further information about Turnberrie's and the role or would like an informal chat then please:
Forthcoming events
Thursday 22nd March 2018
Saturday 7th April 2018
Wednesday 11th April 2018
Tuesday 1st May 2018
Wednesday 9th May 2018