Thornbury Methodist Church and Hall
Next event
Saturday 3rd September 2022
7.30pm: Four Funerals and a Wedding - an interactive Murder Mystery
Thornbury Methodist Church Hall
Whodunnit Theatre Company present an exciting interactive murder mystery play in 3 acts, with a fish and chip supper included in your ticket.
'Bob Sleigh is dead... that's how this all started. But who could have caused his demise? His arrogant, former business partner Richard who is due to be betrothed to the unfortunate Marlena? Resigned to a life of unhappiness, Marlena finds solace from her friends and mother, even reaching out to the clergy to provide hope. But something sinister is happening in this parish, and there is only one way to find out who is responsible.'
Tickets are £16 and available from eventbrite.

www.eventbrite.co.uk/e/four-funer...

---
Click to see more events for Thornbury Methodist Church and Hall.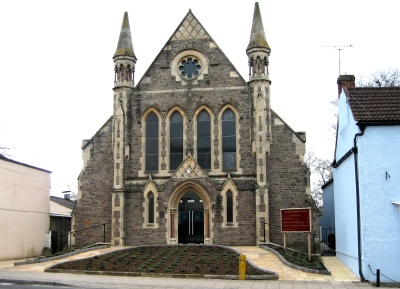 How to contact Thornbury Methodist Church
Find us at: High Street, Thornbury BS35 2AQ - the entrance to the Church Hall is via Castle Court.
Phone us on: 01454 418176
For information about current services and regular activities, as well as contact details, please visit facebook.


About Thornbury Methodist Church
Thombury has had a Methodist presence since 1789 when John Wesley preached in the "neat and commodious preaching house". The original building was vacated in 1878 when the congregation transferred to the present neo-Gothic building in the High Street.
Thornbury Methodist Church is at the northern and rural extremity of the Bristol and South Gloucestershire Circuit. The Church premises consist of a two storey annexe which provides upper and lower halls, kitchens, toilets, vestry and a quiet room.
The Church has developed a lay leadership and convenors who deal with most of the administrative aspects of church life - covering areas of Service, Worship, Evangelism and Learning & Caring. The convenors are supported by the Church Stewards.
Members are involved in a range of community activities, play a significant role in Circuit and District functions and there is an active group of Local Preachers.
The Church plays its part as a partner in "Thornbury Churches Together" and shares a ministry to the local hospital.
The halls are rented to community groups (contact or telephone Pam Cockwell 01454 413116).






Forthcoming events
Saturday 3rd September 2022