Hawkins of Thornbury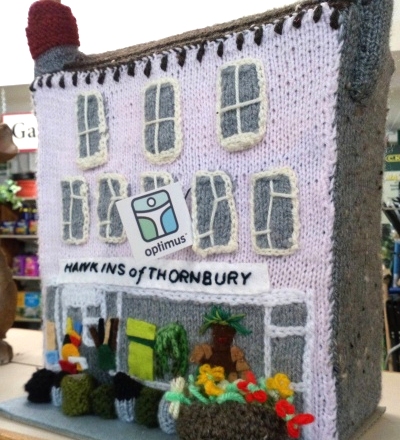 How to contact Hawkins:
Write to us or pop in to:
49 High Street
Thornbury
BS35 2AR
Phone us on: 01454 416688
Or find us on facebook


Hawkins in the Press!
Click here to read an article about the timeless nature of Hawkins, the emphasis on personal service, and its role in the heart of Thornbury on bristol247.com.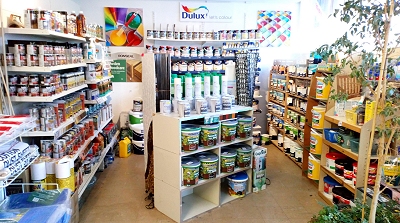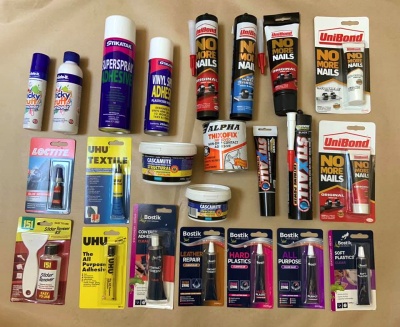 About Hawkins:
Come to Hawkins for all your hardware needs - and plenty more!
It's a traditional hardware store, offering an impressive range of products with friendly advice from knowledgeable staff.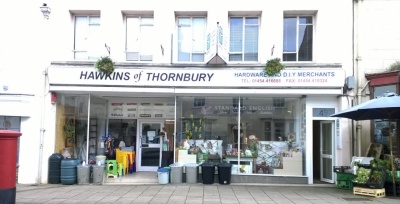 The independently-owned business has been serving Thornbury for over 100 years, and the current shop was built in the 1950s.
It's been improved recently, with more modern products and a layout that makes them easier to find.
The store links Thornbury's High Street and St Mary Street, and is much bigger inside than it appears from either entrance.
The convenience of the central location, with parking close by, makes for an easier shopping experience than in out of town stores.
Hawkins is also dog-friendly, and is happy to offer extra services, such as fitting batteries in torches.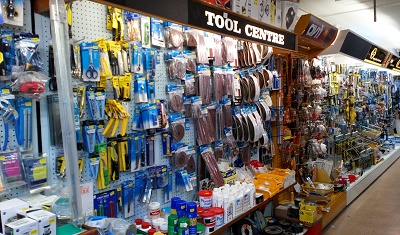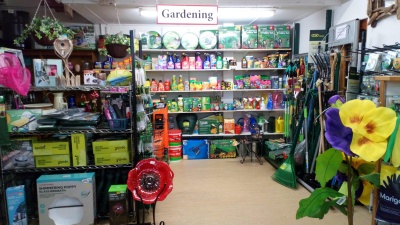 Opening hours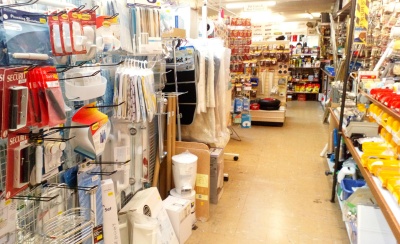 | | |
| --- | --- |
| Monday | 9am-5.30pm |
| Tuesday | 9am-5.30pm |
| Wednesday | 9am-5.30pm |
| Thursday | 9am-5.30pm |
| Friday | 9am-5.30pm |
| Saturday | 9am-5.30pm |
| Sunday | Closed |
What's in store:
Inside Hawkins, you'll discover all you need to kit out and maintain your home and garden in tip-top condition.
There's a wide range of tools, paint and electrical items, as well as household supplies, kitchen essentials and decorative items.
We also arrange demonstration days with our suppliers, so you can ask questions about the products directly to the experts!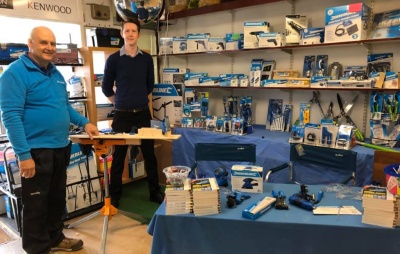 Product ranges cover:
DIY
Decorating
Electrical
Gifts
Gardening
Hardware
Household goods
Ironmongery
Kitchenware
Plumbing
Call in and be inspired by the seasonal displays of products, tools and home accessories - it's a unique and personal shopping experience.
If you can't see what you're looking for, need advice or are in a hurry, just ask. The experienced staff will do their best to find it for you, and in the unlikely event that it's not already on a shelf, they'll order it in.


Under the Hawkins umbrella: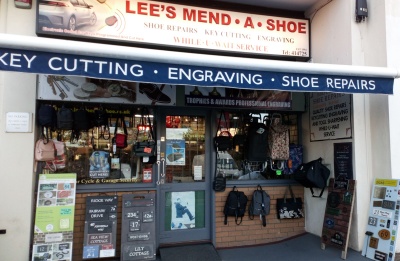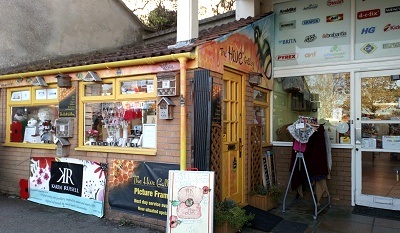 Inside Hawkins, or very close by, you'll also find:
Lee's Mend a Shoe for shoe repairs, key cutting and engraving, and fitting replacement watch batteries and straps.
Beespoke for alterations and repairs on clothing and jewellery, plus gifts and handmade jewellery.
The Hive Gallery for art and framing as well as jewellery repairs and clothing alterations - now situated upstairs.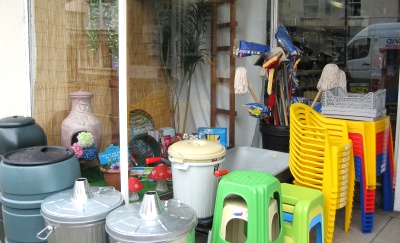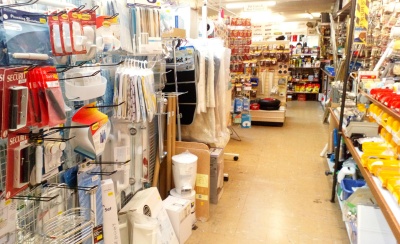 Find us:
Hawkins has entrances at both ends on the High Street and St Mary Street.
You're welcome to use it as a cut-through - you'll often find yourself stopping to buy useful items on the way!