Thornbury Library
Next event
Saturday 30th September 2017
11am: Chatterbooks Reading Group
Thornbury Library
CALLING ALL KEY STAGE 2 PRIMARY SCHOOL CHILDREN WHO LOVE READING! The Chatterbooks monthly reading group for children aged 8-11 years has space for new members.
Meetings will take place on Saturday mornings from 11am-midday. There is no cost to take part. Parents/carers - please email us to enquire about a place for your child.
Include your child's name, date of birth and a contact phone number in your message and send to the address below or speak to a member of staff, when you next visit the library.

www.mythornbury.co.uk/thornbury/t...
Email:

---
Standard Opening Hours
| | |
| --- | --- |
| Monday | 8.45am-5.30pm |
| Tuesday | 8.45am-5.30pm |
| Wednesday | 8.45am-7pm |
| Thursday | Closed |
| Friday | 8.45am-5.30pm |
| Saturday | 9.30-5pm |
| Sunday | Closed |
How to contact Thornbury Library
Librarian: Rebecca Furness
Address: St Mary Street, Thornbury, BS35 2AA
Phone: 01454 868006
Fax: 01454 865657
Email:
Website: www.southglos.gov.uk/libraries or www.librarieswest.org.uk
Latest News
Thornbury One Stop Shop closed from 30 June, extra help available in the library
New arrangements to help local residents needing to access services from the council have been confirmed as the One Stop Shop (OSS) in Thornbury is closing.
Extra computers and dedicated staff to help residents with making enquiries online or by phone will be introduced at Thornbury library.
Thornbury has been the quietest of the council's OSS 'shop front' services for a number of years, and the decision was taken last year to close it as part of the Council Savings Plan (CSP). The measure will help the council save £60,000 annually.
The majority of interactions at Thornbury OSS are possible using the council's online services and to help residents adapt to the new arrangements, extra computers have already been installed at Thornbury library and a dedicated member of staff will be on hand for the next six months to help people get used to what may be for some, a new way of dealing with the council.
Many people from Thornbury who deal with the council already go online or use the phone, and a significant number of people who use the Thornbury OSS live closer to alternative services, particularly the Patchway OSS. To help people adapt, however, residents will be able to do the following at Thornbury library, with support from staff if needed:
Use online forms to renew garden waste subscriptions, report potholes, change of address, request a single person council tax discount and much more
Pick up application forms for services such as benefits, bus passes and blue badges
Supply documents to send to the council for processing for services such as providing utility bills for housing benefit claims
A phone to speak to one of our customer service advisors free of charge
For more complicated matters you may need to visit one of our other One Stop Shops at Patchway, Yate or Kingswood.
Councillor John Goddard, South Gloucestershire Council Cabinet Member for Corporate Resources, said: "This decision is part of the council's ongoing commitment to spending our money where it can make the most difference. Closing the Thornbury OSS, which is the quietest of these services, will help us save £60,000, which in turn means that we can protect other services that people rely on.
"Although this decision was taken last year, we have spent time since then making arrangements that will support residents who may need a little help, for example with accessing services online, if they don't have the equipment or the confidence."
The council undertook public consultation last year ahead of the decision being taken to close the Thornbury OSS. Public responses were that:
38% of respondents supported the proposal to close Thornbury OSS and a shift over time towards providing more services online
33% supported a partial closure of Thornbury, with that closure offset at other OSS's
67% of respondents said they used Thornbury OSS less than monthly. Only 13% of these respondents used the OSS weekly
55% of consultation respondents advised that they had contact customer services for waste and recycling enquiries, which are now able to be processed online or by telephone
New software for South Glos libraries means better books and more variety on the shelves
New stock management software being installed in South Gloucestershire libraries will improve the service's ability to manage book stocks, meaning a better selection will be available to borrowers and the council will save money to spend on new materials.
South Gloucestershire council has invested £12,000 in the new system, called CollectionHQ, which will help library staff to help library users. Benefits include:
Ensuring that overused, tatty books are more regularly withdrawn, to improve the physical appearance of the library shelves
It will save money by showing us how to make better use of our current stock and how to spend the resources we have more effectively
This will mean that more copies of popular titles will be purchased, which will cut down reservation waiting lists
Staff time will also be saved because the new software will make the selection and management of our collections much more efficient, meaning they have more time to help library users face-to-face
Finally, a part of the software will help staff to create eye-catching displays to promote top titles and authors to our customers
You won't notice anything different in the way you borrow or reserve books, all the changes are behind the scenes. The system works by analysing all the data collected when books are borrowed, to identify how often they have been taken out, their frequency of use and to identify based on other user data, the libraries where particular books will be most in demand.
South Gloucestershire already has one of the highest uses of stock in England, according to the Chartered Institute of Public Finance and Accountancy (CIPFA) 2015-16 library statistics and this system will help maintain the standard and range of stock available.
Cabinet Member for Communities and Tourism, Councillor Heather Goddard, said: "Libraries in South Gloucestershire are already very well used and we are pleased to be able to invest to make our borrowers' experience even better. This new software will help our library staff by freeing up more of their time to spend dealing directly with residents who use the service.
"It will also allow us to invest more of our resources on the books and other materials that people want, based on an even better understanding of people's needs."
The new stock software is just one of the changes currently taking place across South Gloucestershire libraries as the network gears up for the roll out of Open Access services in October. Open Access will allow registered users over 16, who receive an induction at their local branch, access to library services over extended hours, seven days-a-week.
To facilitate the roll-out of Open Access services, the nine libraries where it will be introduced will need to close temporarily to allow for the installation of new security and computer equipment. This programme of work is already underway and each branch will let their users know when they will be affected. More information is available at www.southglos.gov.uk/librarychanges.


Bath, Book, Bed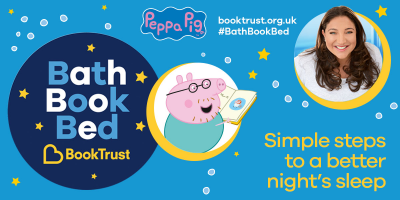 Want to know how to get your kids to sleep? Visit your local library to pick up a free Bath, Book, Bed booklet and choose your bedtime stories.
South Gloucestershire Libraries are giving away copies of a new free booklet featuring the top tips and advice of TV parenting expert Jo Frost of as part of the Bath, Book, Bed campaign: an initiative encouraging families to make stories part of every child's bedtime routine.
All parents and carers worry about getting young children to sleep at night – and of course getting enough sleep themselves. But it doesn't have to be a bedtime battle.
Reading a book before bed as part of a regular nightly routine is the perfect way to get your little one ready to visit the land of nod. Bath, Book, Bed is all you need to remember.
Bedtime routines are associated with improved sleep in young children. Benefits include earlier bedtimes, shorter amount of time in bed before falling asleep, less night-wakings and sleeping for longer.
But it doesn't stop there. The same routine every night involving a story and shared reading won't just help them fall asleep – it will also feed their imagination, creativity and confidence. Children who are read to every night start school ahead of those who aren't - and the gap only widens as they get older.
Mother of Sophia aged 2 said: "We visit the library every week and choose books which I read to Sophia before bedtime. I believe that reading to Sophia everyday helps her language development and greatly helps with her creative play"
The library has lots of lovely picture books for you to choose from and they are all free to borrow. There are no library fines for children and no charge for any damage to books taken out by children under five.
Visit www.southglos.gov.uk/childrenslibrary to find your nearest library or go to www.booktrust.org.uk/bathbookbed to download the booklet and get more practical ideas and tips for making stories part of your child's bedtime routine.


Are you making the most of your Library Membership?
Did you know that your library membership gives you 24/7 access to your account and many free digital services at www.librarieswest.org.uk
Log-in with your library membership number (printed on your card) and your 4-digit PIN. Here you can manage your account, search the catalogue and order books online (free of charge when using an U18s card). Click & collect from your nearest library.
If you don't know your PIN you can reset it easily by clicking "Forgot my PIN" on the LibrariesWest website. This sends an automatic email with PIN reset instructions to the email address we hold for you on our records.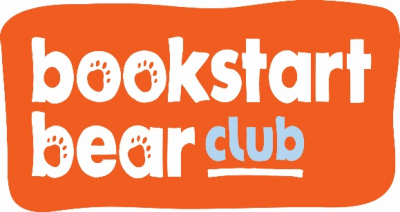 Bring your little one along to a rhyme time, story time or play session at your local library for a fun and family friendly activity for babies and toddlers.
Share rhymes, songs, stories and play!
It's free to come along to the Bookstart Bear Club and new families are always welcome: "Coming to the library for Bookstart Bear Club is a regular part of every week routine for our family. My child really enjoys it and I noticed she is more open. She can also practice her English. We can also spend time together and have some fun" (Magda, parent).
Children can also collect Bookstart Bear Club paw print stamps and certificates each time they visit.
Log on to www.southglos.gov.uk/childrenslibrary or visit your local library to find out more.
Like us on facebook to keep up to date with what we are doing; or find us on twitter @southgloslibs.


Free Support for Young People's Wellbeing and Mental Health
Reading Well for young people is a national scheme which helps young people to understand and manage their wellbeing and emotional resilience by providing high-quality information, support and advice on a wide range of mental health issues such as anxiety, depression, eating disorders and self-harm, and difficult life pressures, like bullying and exams.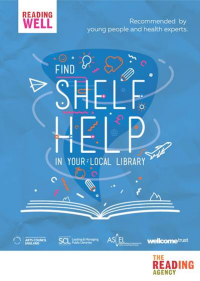 Reading Well for young people's list of 35 books has been selected by mental health experts and young people and includes a wide range of self-help and information titles, as well as memoir, graphic novels and fiction.
The scheme is supported by a range of health organisations including NHS England, Public Health England, Mental Health Foundation, Mind and YoungMinds.  Gaby, a Young Advisor from YoungMinds who helped select the books on the list, says: "I believe Reading Well will challenge stereotypes and misconceptions surrounding mental illness, educating young people about mental health in general. The easy accessibility of the books that are part of the scheme is key, enabling young people to explore the topic of mental health discretely and at a speed they are comfortable with."
All the Reading Well for young people books are free to borrow from any South Gloucestershire Library. The list is at www.southglos.gov.uk/shelfhelp and you can find out more at www.reading-well.org.uk/shelfhelp


Free WiFi and App
We now have FREE WiFi available. To access it, find SouthGlosLibrary on available networks in your settings and accept our terms and conditions to get logged on; no password required.
We also have a FREE LibrariesWest App. Manage your library account on-the-go. Renew books, place reservations (no charge for U18s) and much more.
Available from Google Play or the Apple App Store. You will need your borrower number and PIN (ask at the library if you don't know what these are).
For all the latest news at "South Gloucestershire Libraries" find us on Facebook: https://www.facebook.com/sgloslibraries
"Like" our page and be the first to hear about our latest services, FREE children's holiday activities, events for all ages and much more.


Other Services
Premium DVDs
We have a Premium DVD service. This includes the very latest DVDs which can be hired for £2.00 per week. Please note these DVDs cannot be renewed or reserved.


Overdues and reservation notifications by e-mail
Please help us to save money by providing us with your current e-mail address. This could benefit you as it's quicker and we could also tell you about library events/new books etc.
We have introduced pre-overdues for readers who have elected to receive information from us via email. If you would like to receive this service and have an e-mail address please contact us.


Library Reference and Information Service
As well as the reference resources available in the library and on-line on our website you can also contact our Library Enquiry Centre based in Somerset.
The Library Enquiry Centre offers a comprehensive service for all your information needs. Specialist librarians at the Centre have access to information resources not available in your library. You can contact The Enquiry Centre by phone (local rate), email, letter or fax. They will answer your enquiry immediately or get back to you with the information you require.
The Library Enquiry Centre also offers a range of business information solutions to support intending, new and established businesses. We have access to business databases, industry overviews, business directories and journals. We provide a free enquiry service to all business users. So, whether you are taking your first steps as a future entrepreneur, or already have a well-established business the Library Enquiry Centre will be able to help.
To contact the Library Enquiry Centre:
Phone: 01454 866900 (local rate)
Email:
Fax: 01823 336370
Text: 07919 540839
Hours: Mon-Fri 9am-6pm; Sat 9am-4.30pm


Rooms for Hire
Please contact the Library for details.


Concessions
Are you eligible for library concessions?
If you are in receipt of one of the following you are entitled to concessions:
Working family tax credit; disability living allowance; housing benefit; state pension; disabled person's tax credit; widows benefit; income support; industrial disablement benefit; incapacity benefit; student in full time education.
We will require initial proof of benefit. In most cases the concession will entitle you to half-price reservations, music CDs and spoken word tapes. In addition if you are visually impaired or housebound you will not be required to pay any charge (including overdue charges).


Free Computer Support
Do you have an i-pad or similar tablet but need some help using it?
Drop-in without an appointment on Monday mornings 10-12 to see Mike, our computer volunteer. Mike can help with quick enquiries. Bring your device and charger with you.
If you need more intensive support, book in to see computer volunteer Chris. Chris is available on Tuesday mornings at 9.30, 10.30 or 11.30. Sessions with Chris must be booked in advance – enquire in person at Thornbury Library or email
We have free WiFi - bring your portable device with you to make the most of the session. Our computer volunteers only offer support in the library and not in customers' homes.


Bookstart Bear Club StoryTime and RhymeTime for babies and pre-schoolers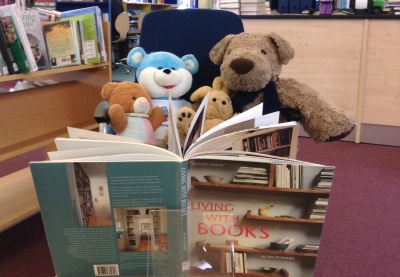 Storytime Mondays 2.15pm – 2.45pm Rhymetime Fridays 11.15am-11.45am (note new timing - term-time only).
Most suitable for ages 0-4 years, all activities free of charge, no booking required. Nappy-changing facilities available, breast-feeding welcome.


Chatterbooks Reading Group - for children aged 9-11 years
CALLING ALL KEY STAGE 2 PRIMARY SCHOOL CHILDREN WHO LOVE READING! The Chatterbooks monthly reading group for children aged 8-11 years has space for new members.
Meetings take place on Saturday mornings from 11am-midday. There is no cost to take part.
Parents/carers - please email us at to enquire about a place for your child, including their name, date of birth and a contact phone number in your message, or speak to a member of staff when you next visit the library.








Forthcoming events
Saturday 30th September 2017