Thornbury Women's Institute
Next event
Tuesday 21st November 2017
7.30pm: Thornbury WI
Thornbury Methodist Church
In the Methodist Church Hall
Jill Butler - Line Dancing
This will be a fun evening, where we will all learn some new steps.

www.mythornbury.co.uk/thornbury/l...

---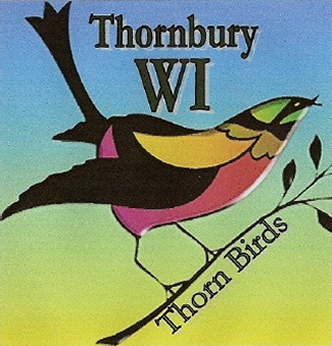 Get In Touch
The WI is looking for new members and promises to provide all kinds of opportunities for all kinds of women.
Anyone interested in joining the WI can contact the following members for more information:
Sue Horsfall (President) Tel: 01454 885043 - 07760 632254 or email:
Julie Wootton (Secretary) Tel: 01454 411600, or email:
We welcome guests and meet at The Methodist Church Hall at 7.30 on the third Tuesday of every month, so please come and join us. Annual membership is £39 for 2017.


Thornbury WI July 2017
The President, Sue Horsfall opened the meeting by thanking everyone for coming and explained the fire regulations. The format of the meeting has been changed this month so Sue introduced Brian Partridge the speaker for the evening.
Brian was a linesman and umpire at Wimbledon between 1992 and 2002. During this time he spent a total of 542 days on court, umpired 533 matches and was a linesman for 116 days.
In June 1992 he made his debut on Court 4 for a singles match and later that day covered a match involving Patrick McEnroe, John's brother. He continued to tell us about his experiences as a line judge and umpire, in particular, at Wimbledon. His amusing anecdotes with lots of name dropping were hugely enjoyed. He told us amongst many tales the fact that umpires were not allowed to leave their chairs until the end of a match no matter how many times the linesmen were changed, some of the used balls were cut in half and used as nesting boxes for harvest mice and the fabric for covering the tennis balls was made in Stroud.
Brian brought along various items of clothing including a blazer and tie which he wore in 2012, a Wimbledon badge and even the tie holding his glasses.
The talk ended with a competition on a Wimbledon theme and one lucky winner won a Wimbledon pen.
After a robust question time Margaret Powell thanked Brian for coming and giving such an interesting talk.
Continuing on the Wimbledon theme strawberries and lemonade were served.
The usual business of the meeting took place by Julie passing on information of various events taking place including a walk on the 14 August, meeting at the Anchor Pub Oldbury with lunch afterwards.
The President, Sue Horsfall reported £650 will be given to a representative of South Glos Young Carers charity in September. Our chosen charity for 2018 will be BUST.
She reported that several committee members are standing down at the next AGM in October and asked for people to come forward to enable the group to continue to be as successful as it has been.
Maureen then asked for helpers for the group meeting on 5 October, tickets are on sale at £8 per person. The theme will be black and white with a touch of red. The entertainment will be Ukulele Jam.
The raffle took place with several members winning prizes.
If you would like to join our friendly group we meet on the third Tuesday of every month at The Methodist Church Hall and our next meeting is on Tuesday 19 September at 7.30pm showing a film from our local Cinema Club.


Thornbury WI - AGM October 2016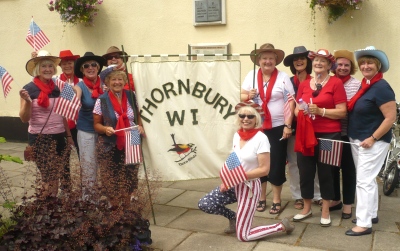 President Sue Horsfall opened the meeting and welcomed Margaret Myers our adviser from Avon Federation. Hill and Rockhampton WI received thanks for their entertaining evening on 13th October, with money and menu choices taken for the Christmas Meal on 16th December.
Sue Newton introduced Kama McKenzie, a representative from Bristol and South Gloucestershire Young Carers, the charity we are supporting over the next year. She gave an excellent presentation on the role the charity plays identifying and supporting carers between the ages of 8 and 18 who are undertaking huge work loads in the daily care of a parent and /or siblings. The charity relies on funding from Bristol City Council and South Gloucestershire Council and public donations. Sue Horsfall thanked Carla for a most interesting and inspiring presentation. She informed members of our first fund-raising event which will be our December meeting - Ukelele Band with hot supper. More information in November.
Minutes of the last annual general meeting were read and approved. Gill Blackborough, Treasurer, gave her report on our audited accounts for the year ended 31st August 2016. Our membership at that date totalled 61. The subscription for the coming year will be £39.00 and will be implemented on a pro rata basis. Gill proposed the adoption of the accounts which was carried by a show of hands. Sue Newton gave the secretary's report on activities during the past year which included social events, fund raising, book club, outings and group meetings. It was proposed that this was adopted as a true record.
Sue Horsfall gave the president's report by firstly thanking the committee for all their hard work during the year, and paid tribute to the strong team effort all members had shown. At times Sue had found the role challenging but overall it was hugely enjoyable. Sue announced that two committee members were standing down to pay special attention to our 'Group' events for 2017.
Group adviser, Margaret Myers, and founder member Di Millard urged members to come forward to join the Committee - "what you put in is what you get out", and any extra commitment brings its own rewards. The meeting then broke for an American supper and members took part in a beetle drive and geography quiz.
Subsequently the meeting was reconvened and Margaret Myers said she was delighted to report that enough members had put their names forward with a view to serving on the committee. Sue Horsfall was duly elected president for the coming year.
If you would like to join our friendly group please come along to our next meeting on Tuesday 15th November commencing at 7.30 pm in The Methodist Church Hall. Judith Laing will give us a demonstration and help with Christmas Origami. Visitors are always welcome. Contact Sue Horsfall 01454 885043.


Who We Are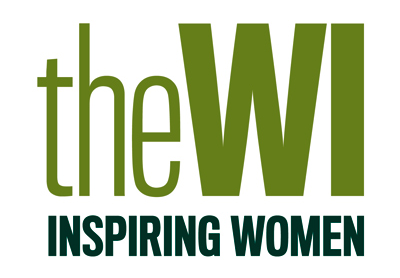 Thornbury WI was re-formed in 2010, since then the "Thorn Birds" have evolved into a friendly sociable group of women of all ages.
We like to try new activities and listen to a variety of speakers, we enjoy meeting new friends, and having fun.
Meetings are held on the 3rd Tuesday of the month (apart from August) from 7.30–9.30pm at Thornbury Methodist Hall - see below for this year's programme.
Guests are always welcome. Annual membership costs £34.70.
Thornbury WI also offers extra social and educational events throughout the year and the opportunity to support and be involved in local and community events.
Other activities include:
Supper Club - meeting about every two months
Skittles Team
Darts Team
Avon Federation events that are of interest
Find Out More
Visit the Thornbirds website for local information, and for more information about the Women's Institute nationally, click here to visit www.thewi.org.uk
Check out our Twitter feed for our latest news: www.twitter.com/thornburywi
To read about the Avon Federation of Women's Institutes, see click here to visit www.avonfwi.org.uk






Forthcoming events
Tuesday 21st November 2017
Tuesday 12th December 2017