Thornbury Women's Institute
Next event
Tuesday 20th February 2018
7.30pm: Thornbury WI: The Eccentric Millionaire
Thornbury Methodist Church Hall
7.30-9.30pm
Our speaker will be Helen Roberts on The Eccentric Millionaire - the story of Thomas Beckford.

---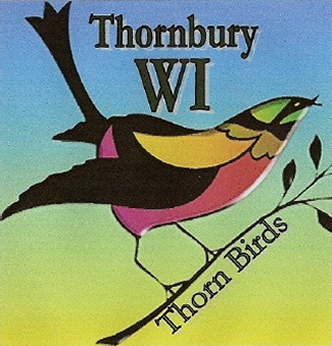 Get In Touch
The WI is looking for new members and promises to provide all kinds of opportunities for all kinds of women.
Anyone interested in joining the WI can contact the following members for more information:
Sue Horsfall (President) Tel: 01454 885043 - 07760 632254 or email:
Julie Wootton (Secretary) Tel: 01454 411600, or email:
We welcome guests and meet at The Methodist Church Hall at 7.30 on the third Tuesday of every month (apart from August) from 7.30–9.30pm at Thornbury Methodist Hall - see the calendar below for this year's programme.
Annual membership is £41 for 2018. Guests are welcome at £3 per meeting.


Latest Meeting
Our President, Sue Horsfall, opened the meeting with a warm welcome. The Minutes were passed and events of the month discussed. The Home Skills & Gardens event at Chipping Sodbury was attended by over 200 members, and our own members did a grand job modelling M & Co clothes. 28 members thoroughly enjoyed a sociable Christmas meal at Alveston House, even venturing on the dance floor. As usual the Carol Service was very well attended with enthusiastic singing by all. Many events are planned for the New Year.
Our speaker, Jeff Woodland was then introduced, and he gave a very interesting talk on how he turned his life around, with intervals of music. He was born in Bristol and from an early age got interested in running and music. Rogers & Hammerstein was a big part of his youth, later progressing into Rock & Roll. He was briefly an apprentice electrician, and by 1967 played in a band at a variety of venues. His addictions took their toll on his 7 year marriage and he hit rock bottom, ending up on the streets. In 1981 things started to change, and now living back at home with his parents, he took up running seriously, but having an addictive personality, his running became an unhealthy obsession. He eventually got help with his problems, and at the age of 35 started several years of studying and is now a social worker counselling adults with mental health issues coupled with drug and alcohol addictions. He was inspirational.


Who We Are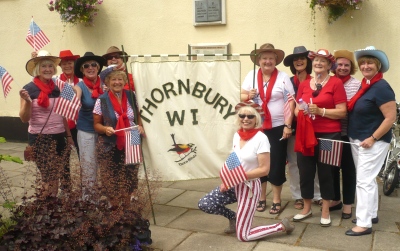 Thornbury WI was re-formed in 2010, since then the "Thorn Birds" have evolved into a friendly sociable group of women of all ages.
We offer social and educational events throughout the year, both locally and as part of the Avon Federation.
Apart from our monthly meetings, members have the opportunity of taking part in outings, supper clubs, knock-out skittles, walking and darts.
We also support local and community events and have a nominated charity each year.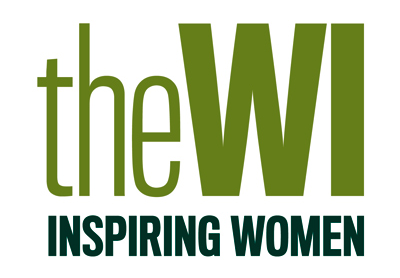 Find Out More
Visit the Thornbirds website for local information, and for more information about the Women's Institute nationally, click here to visit www.thewi.org.uk
Check out our Twitter feed for our latest news: www.twitter.com/thornburywi
To read about the Avon Federation of Women's Institutes, see click here to visit www.avonfwi.org.uk






Forthcoming events
Tuesday 20th February 2018
Tuesday 20th March 2018
Tuesday 17th April 2018
Tuesday 15th May 2018
Tuesday 19th June 2018