Beaux and Belles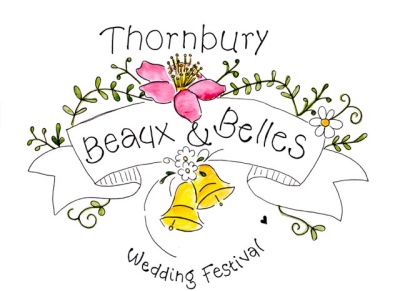 A Wedding Celebration Event - September 16th 2017
The Thornbunny Trail proved to be a great way for businesses within Thornbury to collaborate and work together to increase awareness and subsequent footfall.
A group of local businesses are now organising another event to celebrate the contribution the town makes to the wedding and celebration industry.
Essentially the event will comprise stalls to be erected in St Mary Centre and each stallholder will be a local business that offers a product or service affiliated with the wedding/celebration industry.
The principle will be the same as with a wedding fayre – products and services are showcased and consultations/orders placed. Alan, the Centre Manager, is currently costing the stalls and umbrellas and information will follow at a later date. Liz of Finishing Touches will be contacting businesses and local craftspeople regarding stalls in the near future.
In addition, we anticipate having a Wedding Trail people will follow during the day. Local businesses can advertise their products and services via an attractive window display, perhaps accompanied by a promotional event.
Visitors will need to have the trail card [to be produced by Richard of Surroundings] stamped to ensure that all venues are visited and these cards will be submitted into a raffle.
The overall objective is for the town to become a large, vibrant, artisan wedding celebration – something different to the normal wedding fayre in a hotel or conference centre. Visitors will be attracted by the window displays and promotional events and hence appreciate the services that the town has to offer.
A logo has been designed and there will be extensive publicity.
Find out more...

Beaux and Belles is organised by Thornbury Chamber of Commerce.
For enquiries please email .