Octagon Gallery

How to contact the Octagon Centre
For more information, please contact Andrea Hazlehurst, Community Art Teacher on 01454 862113 or at: The Castle School, Park Road, Thornbury BS35 1HT
Website: www.thecastleschool.org.uk
Email:


About the Octagon Centre
The Octagon Visual Arts Centre is based in the Castle School, Thornbury.
It was established as part of the school's successful bid to become a specialist visual arts college, and to be recognised as a centre of excellence for the delivery of the visual arts.
The octagonal facility consists of a teaching space and a gallery that is for school and community use.
Our aim is to bring to Thornbury a selection of exhibitions, which both reflect and enlighten the wider community.
The Gallery at the Octagon Visual Arts Centre is open during exhibitions Monday-Friday, 9.30am-5pm.
Visiting groups should phone ahead.


Art for Offices
Castle School has long had Specialist Status in Visual Arts and over the last few years at The Castle School, photography has become a very popular subject at both GCSE and A Level. The standard, quality and originality of the photographs being produced have resulted in work being exhibited at galleries in Bristol and London, and published in books.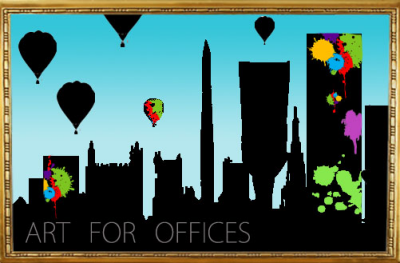 Logo designed by James Cook
The Art for Offices scheme gives local companies the chance to select and exhibit professional photographs taken by students, in their own work space. This could be in a foyer, a reception area, or to brighten up office walls.
The photographs are professionally framed and printed to a high standard and can be hired annually.
If you don't have an office space and would simply like to buy a framed photo, you can.
Not only does this scheme give businesses the chance to exhibit original artwork but it also provides students with the opportunity to develop their skills in selling and marketing their own work.
For more information, call Heather Johnson on 01454 862113 or to browse and select photographs, visit the Art for Offices page of the school website.