Thornbury Castle competition

Win Full Afternoon Tea for Two at Thornbury Castle.
Last date for entries is Sunday 31st October 2021.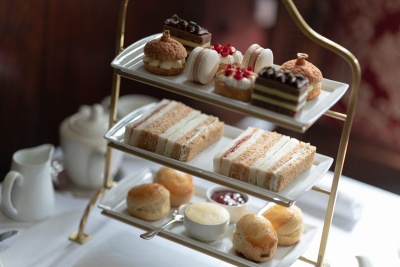 Here's your chance to indulge in that most extravagant of afternoon treats, afternoon tea at a luxurious retreat that channels 1530s grandeur and 2020s splendour all at once.
Our lucky winner and a friend will be able to pass through the gateway of Thornbury Castle and find, beyond those striking stone walls, a true escape from the everyday with a Full Afternoon Tea for Two.
To enter the prize draw, simply send us your details using the form below.
Served in the dining room or lounge areas, the afternoon tea includes a selection of delicate finger sandwiches, seasonal cakes and scones, with a menu of teas to choose from. Vegetarian and vegan options are available.
Click here for more information about dining options at Thornbury Castle, or call 01454 281182. Pre-booking is essential.