"In Good Hands" De-stressing competition

Win a de-stressing treatment from In Good Hands.
Last date for entries is Friday 30th April 2021.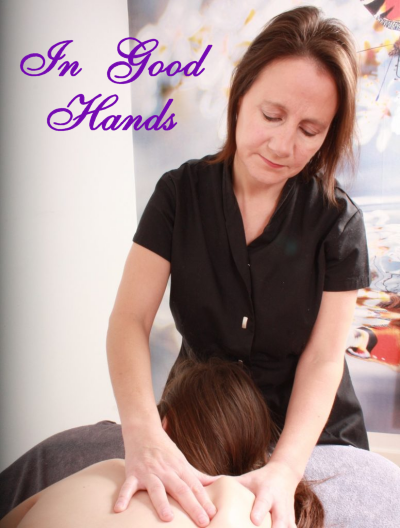 It's been a challenging year for everyone, so put yourself "In Good Hands" for the chance to de-stress effectively.
Helen Edwards, a qualified therapist in Holistic & Wellbeing Therapies with over 15 years experience, is offering one lucky winner a half hour treatment of their choice: massage, holistic therapy or relaxation and wellness therapy.
We're expecting restrictions on massage to lift this month, so for your chance to win, simply send us your details using the form below, and we'll enter you into the draw.
Helen is based in Thornbury and offers Sports/Deep Tissue, Swedish/Therapeutic, Aromatherapy, Hot Stones, Warm Bamboo and Indian Head massages.
She also provides Reflexology treatments relieve tension and help with all sorts of ailments, revitalising facial treatments, Reiki for stress reduction and ear candling to treat a number of conditions to the nose and ears.
Wellness treatments can be arranged online and show you a variety of techniques, strategies and coping mechanisms to aid relaxation, for better sleep, a happier mind and for dealing with stress and anxiety.
To find out more about the range of treatments available at In Good Hands, visit www.ingoodhands-wellbeing.co.uk, email: ingoodhands.wellbeing@gmail.com or call Helen on 01454 414545 or 07776 321849.
In Good Hands - Looking after your health & wellbeing - Sports Massage & Holistic Treatments.