Bundle of Greeting Cards competition

Win a bundle of 30 greetings cards from Papilio at Heritage.
Last date for entries is Friday 31st July 2020.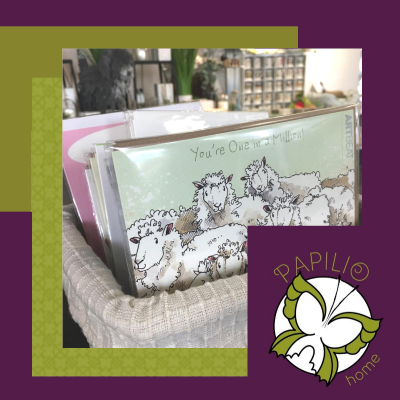 Papilio at Heritage are true believers in the power of sending and receiving greetings cards to lift someone's mood - and you could share that power...
They're offering one lucky winner a bundle of 30 greetings cards, suitable for a variety of occasions.
For your chance to win the card bundle, simply send us your details using the form below and we'll enter you into the draw.
Papilio at Heritage are an independent, family owned Gift and Coffee Shop, whose aim is to help you find gifts that mean something to both you and the recipient. No giving just for the sake of giving.
They look to source and sell products that are of excellent quality and that will delight customers of all ages.
Papilio Home has now reopened Tuesdays - Saturdays, 9am-5.30pm, with private shopping available to pre-booked customers for the first half hour on weekdays.
If you are unable to visit you can now shop online, and Papilio can even write and post your card for you.
You'll find Papilio at Heritage at 24 High Street, Thornbury BS35 2AH, or visit www.papilioatheritage.co.uk. To shop online, visit papilioatheritage.shop.