Thornbury Bags and Books competition

Win one of six sets of Thornbury shopping bags and notebooks.
Last date for entries is Thursday 31st May 2018.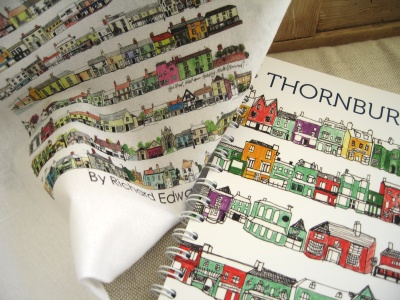 Here's your chance to carry a little bit of Thornbury with you wherever you go...
Thornbury Chamber of Commerce has created shopping bags and notebooks featuring architectural artist Richard Edwards' stylised pen and paint sketches of Thornbury's town centre buildings.
The bags and books showcase our beautiful market town - and we have six sets to give away.
For your chance to win a bag and a book, simply fill in your details below, and we'll enter you into the draw.
Established for more than 40 years, Thornbury Chamber exists to help and encourage the promotion of Thornbury and its businesses community.
To find out more about Thornbury Chamber, visit www.thornburychamber.org.uk.
Click here for more about Richard Edwards' drawings.