Beaux and Belles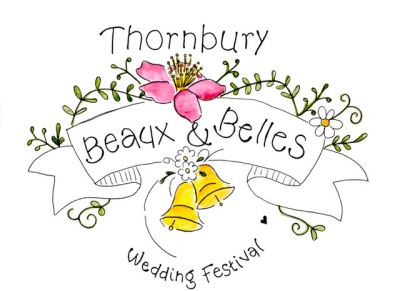 A Wedding Celebration Event
Did you enjoy Thornbury's first Wedding Festival called 'Beaux and Belles' on September 16th 2017?
You'll be pleased to hear the event was such a success, it's hoped it will return again next year...
The event celebrates the enormous wealth of provision the town offers for weddings and similar celebrations.

There were stalls in St Mary Centre where you could meet new service providers, and local retailers showcased their products and services for you to sample and discuss.
It was a wedding festival with a difference with activities for children and a competition for the best wedding hat worn on the day - open to men and women.


Following the Trail
Fifteen local businesses took part in a Beaux and Belles Trail: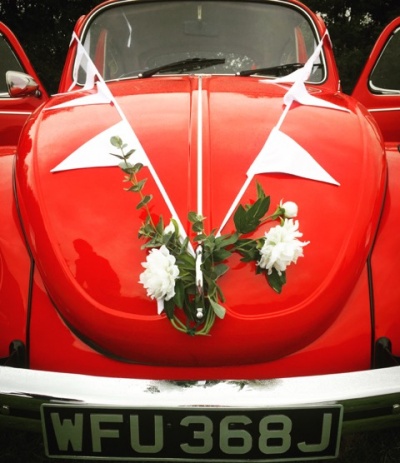 The Royal George
Bryant & Co
T & J Owen
Gems
Maison & Coco
Thornbury Garden Shop
The Swan
Heritage in Thornbury
Ronnie's
Paintpotts
Finishing Touches
Hawkes House
Giggs
British Heart Foundation
Surroundings
Visitors were able to download a map or collect one from the Festival Information Stand, follow the trail and have their map stamped at each venue to be included in the raffle, with generous gifts donated by the businesses involved.


Also on show...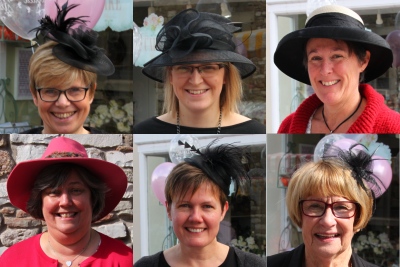 - Hot Rod Wedding Cars, a new business in Buckover, had two cars (pictured above) on display
- Richard from Surroundings exhibited their beautiful red vintage wedding car - pictured above
- Fiona Mitchell who is a Calligrapher from Alveston was in the Surroundings shop writing greeting cards/invites for customers
- Gems set up a display of wedding rings on the day
- Ronnie's had an area set out as a showcase for a celebration meal
- T & J Owen had a wedding cut flowers on display


Prizes!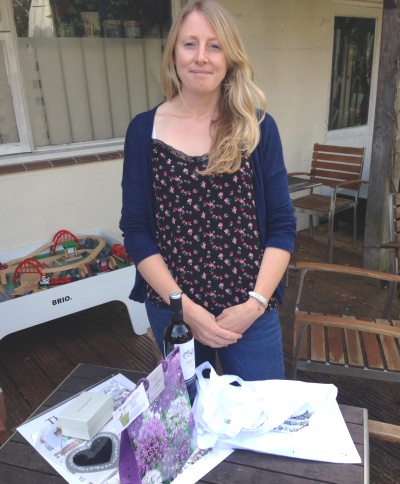 The winner of the fabulous selection of raffle prizes was Jem Cann from Alveston:
Alveston House Hotel - Cream Tea for 2 Voucher
The Swan - Curry & a Pint for 4 people voucher
Heritage - Voucher for 50% off personalised giftware and Wedding Countdown sign
Maison & Coco - Champagne Cork holder
Thornbury Garden Shop - Bag of Alium Bulbs
Royal George - Bottle of Red Wine
Dee's Cakes - £50 voucher for a cake decorating course
Finishing Touches - £50 voucher for cake decorating equipment and bakeware
Gems - £50 off wedding rings
Surroundings - Print
Gables Hotel - Sunday Lunch for 2 Voucher
Hawkes House - £10 voucher
Giggs Hair and Beauty - voucher for an aromatherapy massage
Ronnie's - £50 meal voucher
The wedding hat competition winner was Sandra from Celebration Fayres, who won Thornbury gift vouchers for £30.


Offers on the Day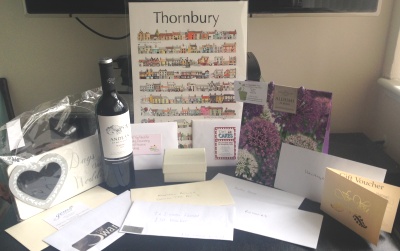 Dee from Dee's Cakes - 10% off wedding cakes booked on the day and deposits paid by the end of September 2017
Finishing Touches - 20% of all Silverwood cake tins at Finishing Touches on the day, and a charity cake sale - cupcakes with a wedding theme - in aid of Brain Tumour Support
Thornbury's Florist T and J Owen - 10% off wedding flowers booked on the day
Heritage in Thornbury - 20% off personalised products ordered on the day
Find out more...

This event is organised by St Mary Centre, Finishing Touches, Heritage, Surroundings, Gems, Dee's Cakes and Thornbury Chamber of Commerce.
For enquiries please email .