Armed Forces Day
Thornbury, Saturday June 30th 2018, 10am to 4pm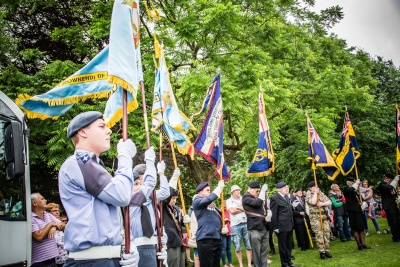 Latest News
Would you like to join the Armed Forces Day committee? We are currently looking for volunteers to help with all aspects of staging the event.
If you would like to know more, please get in touch - contact details are at the bottom of this page.


About the day
Armed Forces Day honours the contribution made by current members of the armed forces and by veterans of all ages.
It raises awareness in the community of the work the military do, the skills that can be learned by joining the forces and how those skills benefit the community on leaving the forces.
Each year South Gloucestershire Council organises a veterans' parade with marching band and military vehicles and a drum head ceremony, followed by community-led stalls, demonstrations and activities for all the family.
The day provides a great opportunity to bring our military community and local communities together.
2018's Armed Forces Day will be held in Thornbury.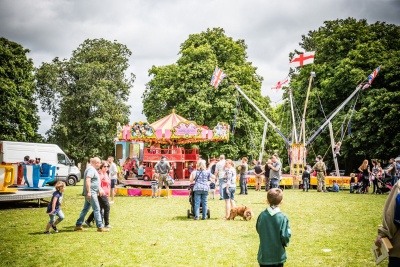 Our annual Armed Forces Day event is free to attend for all, as we show our gratitude and appreciation to our past, present and future military forces from air, land and sea units.
On the day there will be a parade assembling at 11am in the St Mary Street car park, which will then parade along Thornbury High Street.
The parade will include veterans, cadet groups, bands and military vehicles. The procession will end in the Chantry field, where a drumhead ceremony will be held by a local reverend.
There will be a wide variety of stalls, stands and activities in the Chantry field, including a large number of military vehicles and weapons from the past and present. The day will also include performances from singers and bands. The event is free to enter and has something for all the family to enjoy.


Want to know more?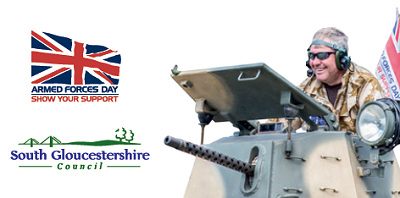 For enquiries, please call 01454 868152 or email:
To find out more, visit www.southglos.gov.uk/armedforcesday
The photos on this page are kindly supplied by Rich McD Photography and were taken at 2017's Armed Forces Day in Staple Hill.